3rd Party BOLs can be used when 3rd party billing is required. These BOLs can also be used for Collect or Prepaid freight as well. They are mostly used for LTL (Less Than Truckload) shipments but can be used for FTL (Full Truck Load) loads if desired.
---
3rd Party BOLs are generated as soon as you add at least one Pickup (Origin) and one Delivery (Destination) to the load. If you have more than one Pickup or Delivery, the system will generate one 3rd Party BOL for each Pickup or Delivery combination.
Below are the instructions on how to choose the Freight Charge type and how to add 3rd Party billing information to the BOL as well as how to view them.
1. Edit the load by right-clicking on it and selecting Edit Load as shown below: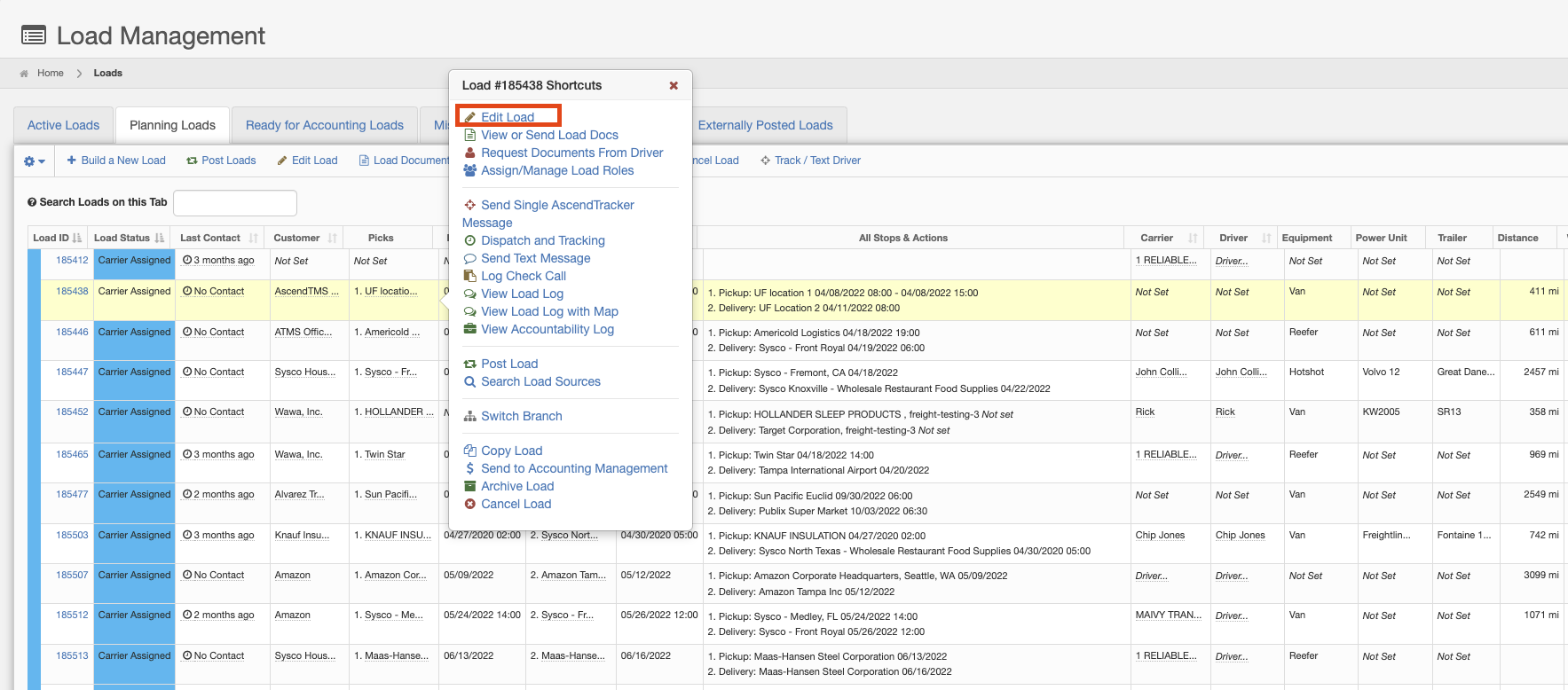 2. Click the Financials Tab.

3. Choose the appropriate Freight Charge Terms (Prepaid, Collect, or 3rd Party).
4. If you choose 3rd Party, you will need to enter the name of the 3rd Party and their address.
Please note, once you have added the 3rd Party's information to the first load, their information will be saved in the database for future use. 
5. To view and send the 3rd Party BOL, select View or Send Load Docs from the Load Actions Bar as shown below:

 6. Click on the 3rd Party Bill of Lading.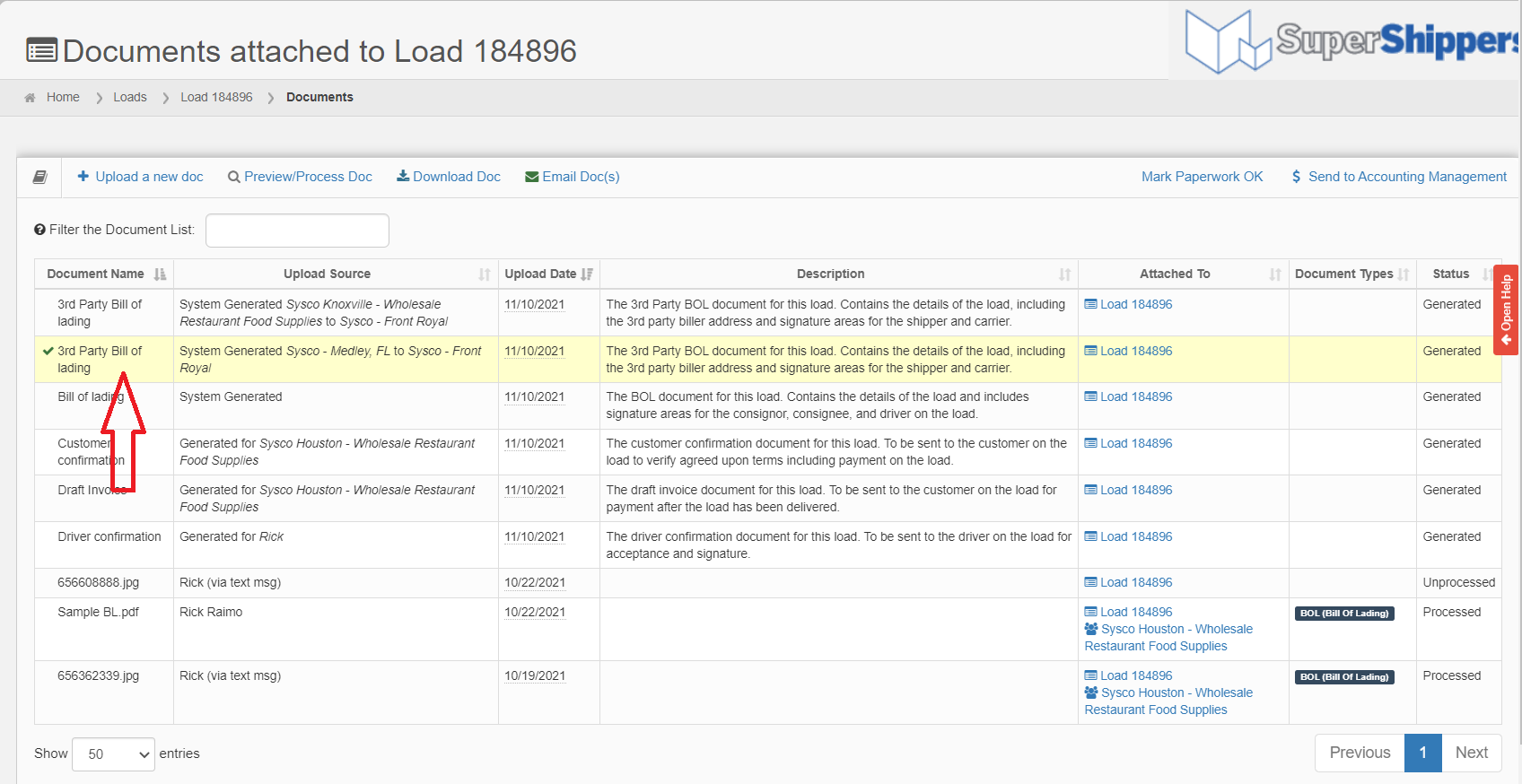 7. Click Preview/Process Doc.


8. If you would like to add/update your Terms and Conditions, just select Adjust Document Settings as shown below.
You only need to do this one time and it will be saved for future use. Once you have completed this portion, you can click on your browser's back button to return to Preview/Process Doc.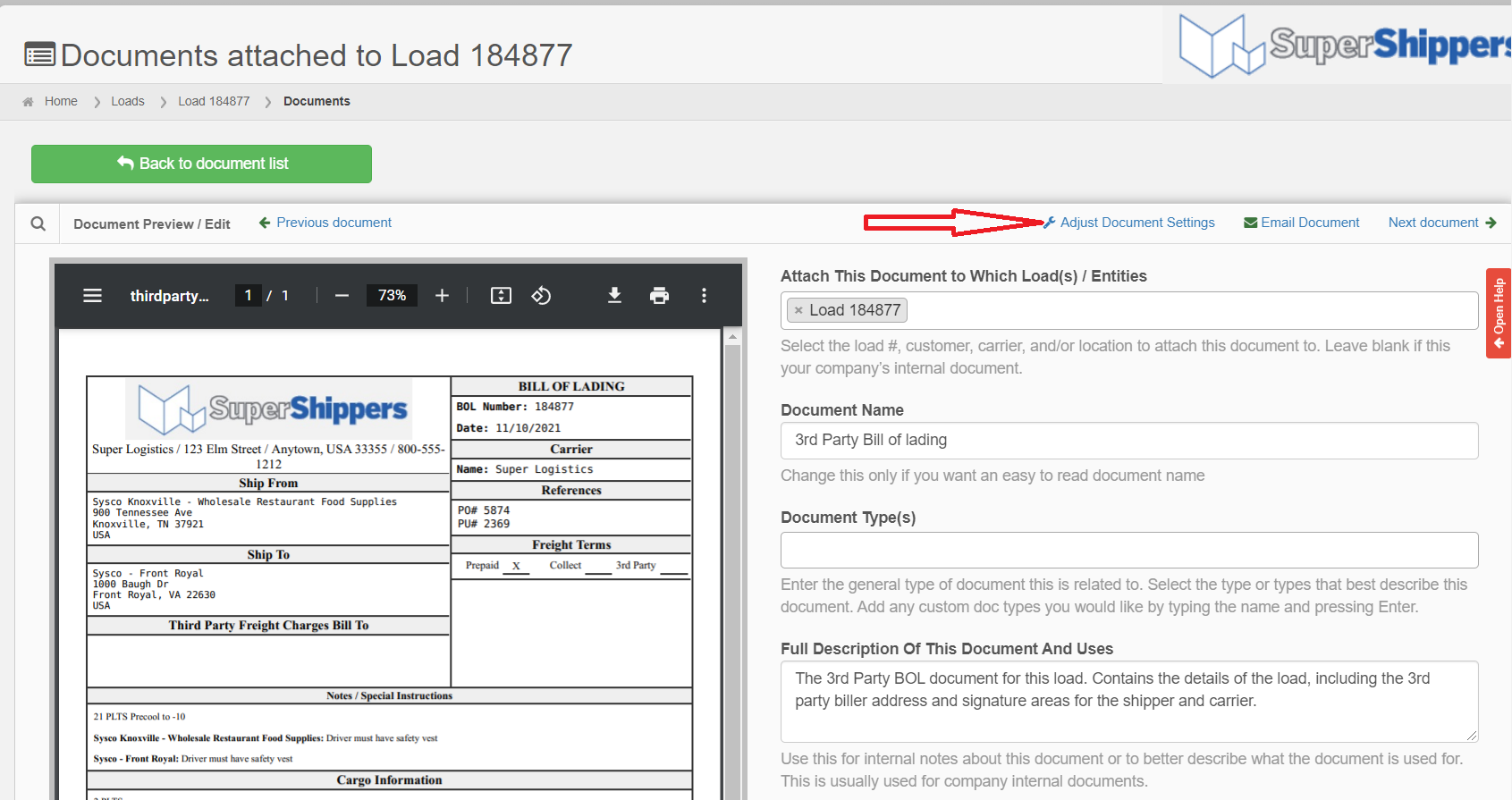 9. Review your 3rd Party Bill of Lading then select Email Document.