Adding a new carrier to your AscendTMS is very simple. There are two ways you can add a carrier. First, you can go to View Carriers and then click on the "Add New Carrier" button, or you can simply click on "Add a Carrier" from the Carriers menu.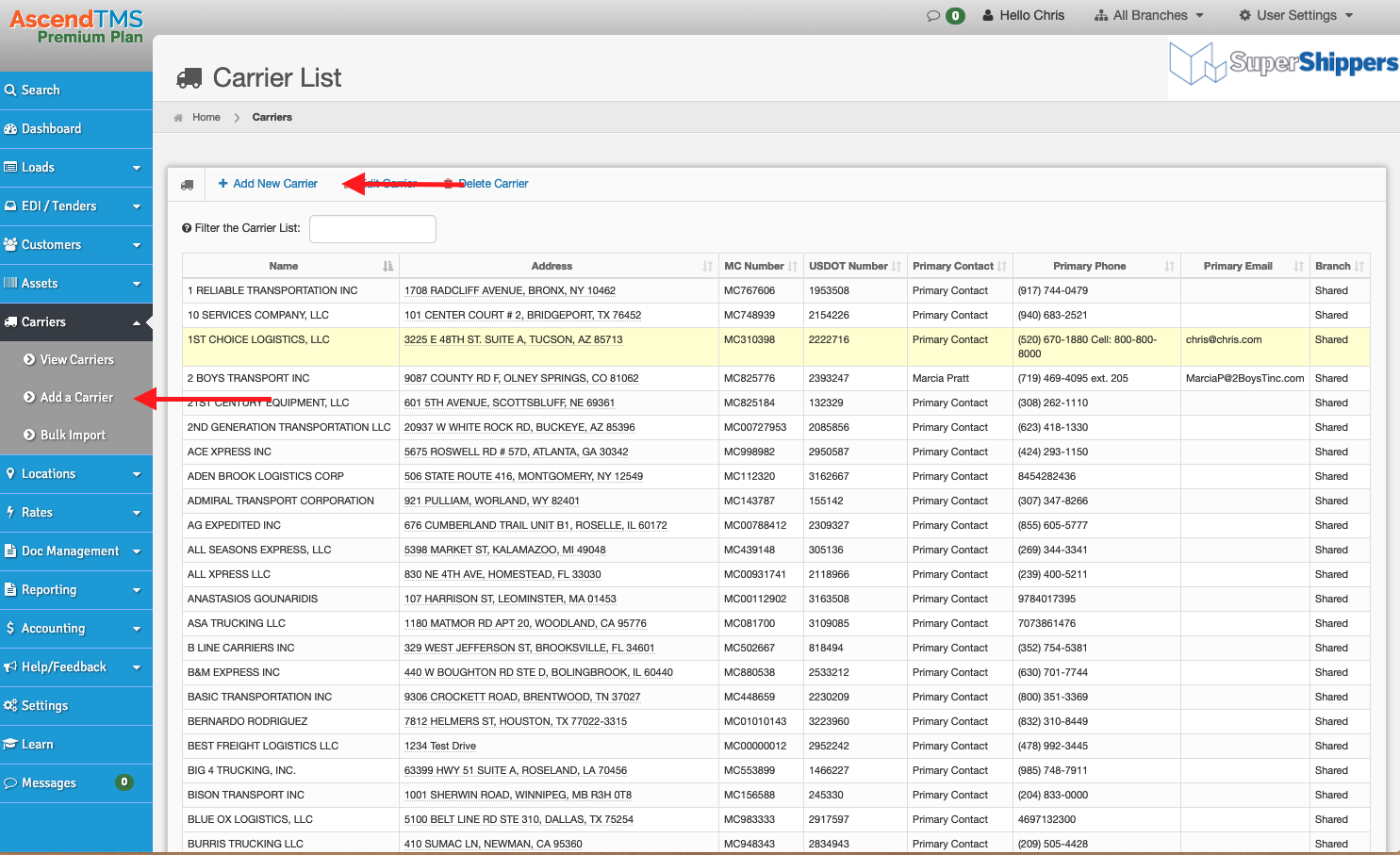 ---
Once you have selected either method to add a carrier, a new page will appear. If you are using Branches to manage your company, the first thing you will be asked to do is to select a Branch. If you are not using Branches, or you are only a member of one Branch, this step is skipped. If prompted, select a Branch to proceed.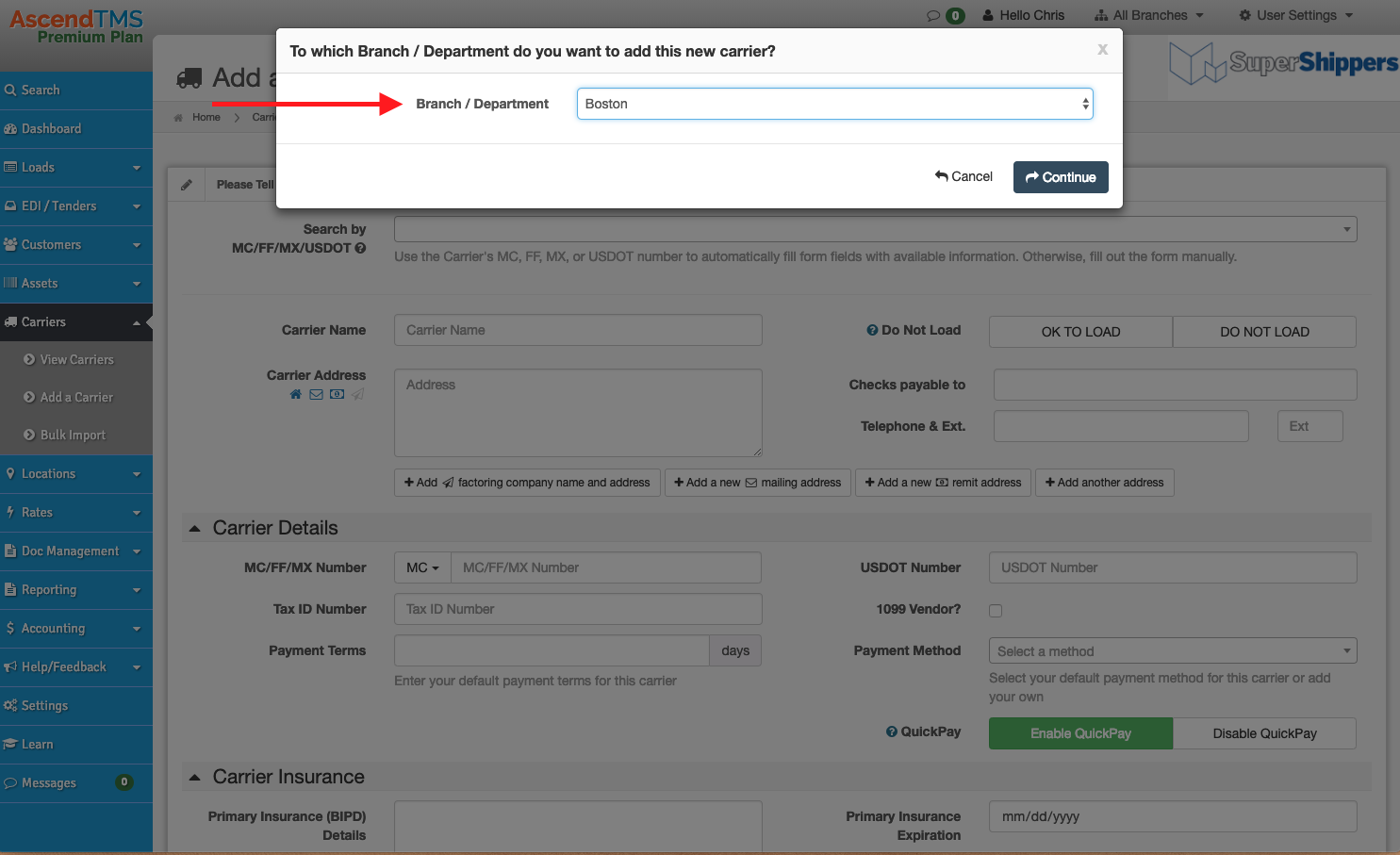 ---
You are now on the "Add a new Carrier" page. From here you can use one of two methods to add the carrier's information.
1. You can type in the carrier's MC/FF/MX/USDOT number and AscendTMS  searches the FMCSA database and pull back the carrier's name, address and phone number. AscendTMS will use this information to pre-populate the appropriate fields on the page.
or
2. You can type in the carrier's name, address, phone and/or MC/FF/MX/USDOT number in the appropriate fields.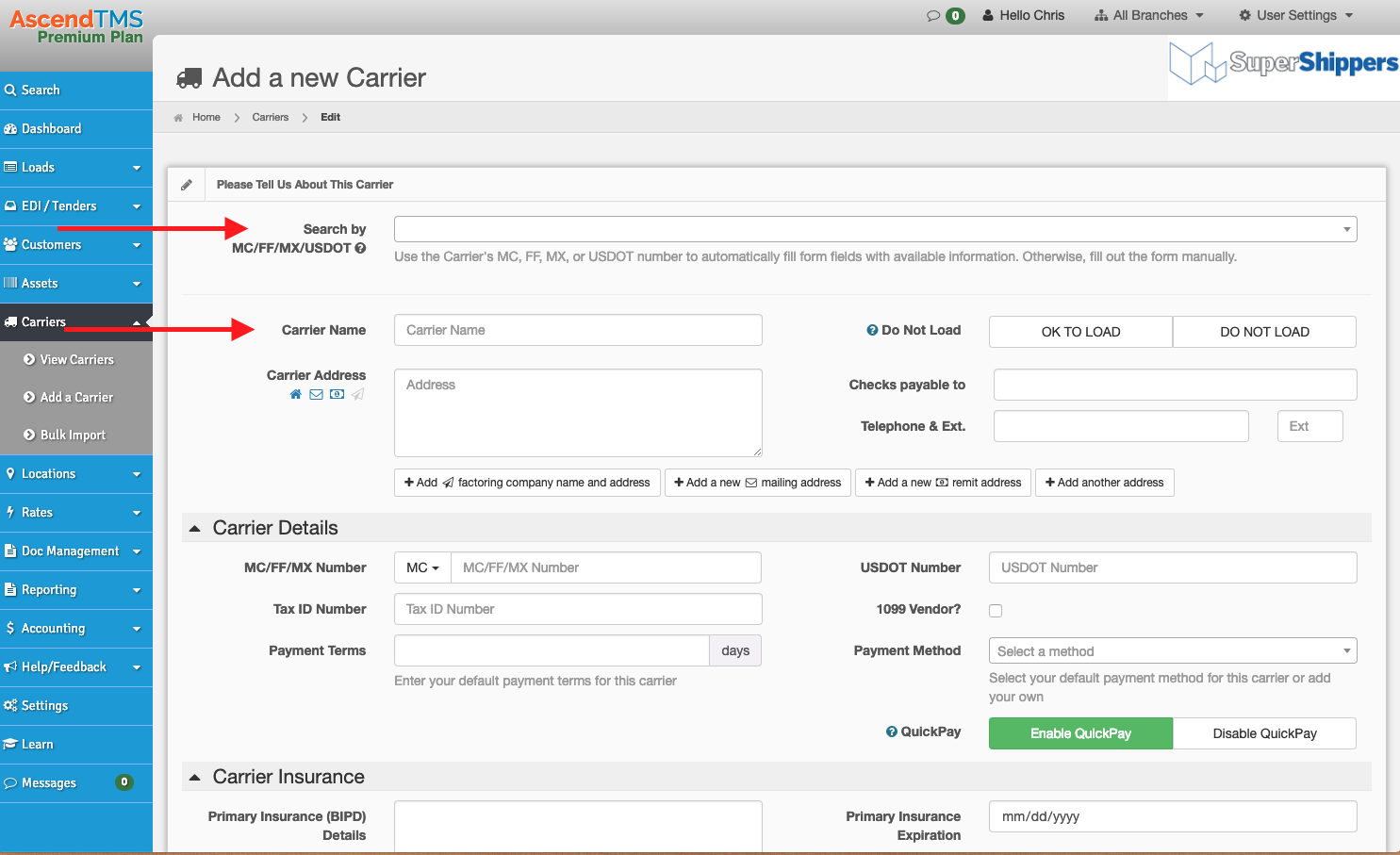 From this point, you can continue adding any and all information you would like for the carrier.
You can also add additional addresses such as Mailing, Billing or Factoring addresses. 

Other popular information items that most users like to add include items like, Tax ID, Payment Terms, Primary Insurance, Cargo Insurance and Contact Information.
Items like Primary and Cargo Insurance information are used when adding a carrier to a load. AscendTMS will alert you if the dates have expired or if there is no information entered.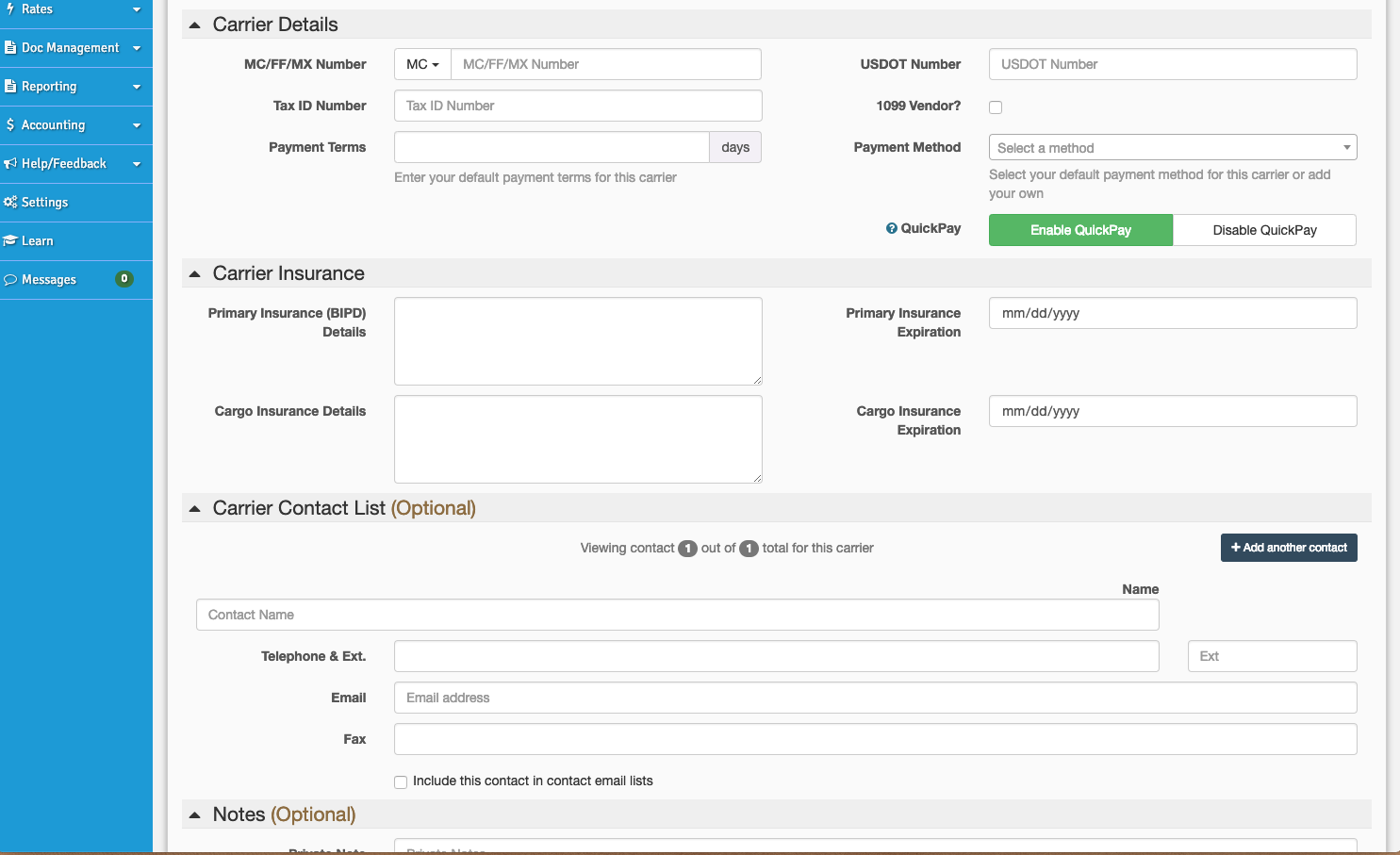 Tax ID, Payment Terms, Billing/Factoring Addresses and the 1099 flag can be exported from Accounting to financial programs like Quickbooks Online and Quickbooks Desktop. The 1099 flag is not available for Quickbooks Desktop at this time. Click here to learn more about exporting to Quickbooks.
---
Customize Units of Measure

Customize Units of Measure is an optional field which allows you to change the Weight, Distance and Temperature units for each Carrier. Using your company's default settings will keep this Carrier consistent with the settings of your AscendTMS account. Updating these fields will update all Carrier related documents (ie. Carrier Confirmation) to display the Units of Measure you specify. 
---
Carrier Verification:
The Carrier Verification area of the carrier profile contains a lot of useful FMCSA information. This information can assist you in making key decisions regarding the carrier. Carrier Verification data is included for free in your AscendTMS Premium plan.
For Carrier Verification information to appear, you must have the carrier's appropriate MC/FF/MX/USDOT number included on the carrier profile page.