In a day and age where we are on the verge of autonomous trucks in the logistics industry, how is it that logistics professionals still have to deal with the pain of almost hourly check calls to track loads and drivers? Shouldn't you be able to get instant visibility of the driver's locations, without having to hassle them with third-party applications or installing additional equipment?
Well, that's where the free AscendTracker comes in and saves the day. It provides you with single tracking events, fully scheduled tracking events, and auto-tracking (with breadcrumbs). You'll also get pre-set text responses to the driver(s), or you can create your own custom text responses. We even include digital POD document capture from the driver(s) and we put all the documents in the right load in AscendTracker for you. 
Just watch this AMAZING video (below) showing you what AscendTracker can do!
AscendTracker is completely free to use - and you already get UNLIMITED tracking if you're using AscendTMS. If you already have your own TMS software, don't worry, you can use AscendTracker as a completely standalone service and you'll still get UNLIMITED free tracking, driver texting, POD capture, and much more - all for only $79 per month. 
So, that's enough talk about how amazing AscendTracker is, now let's show you how easy it is to use and how truly powerful it is!
When you first log in to your AscendTracker click the "Go to AscendTrack" Button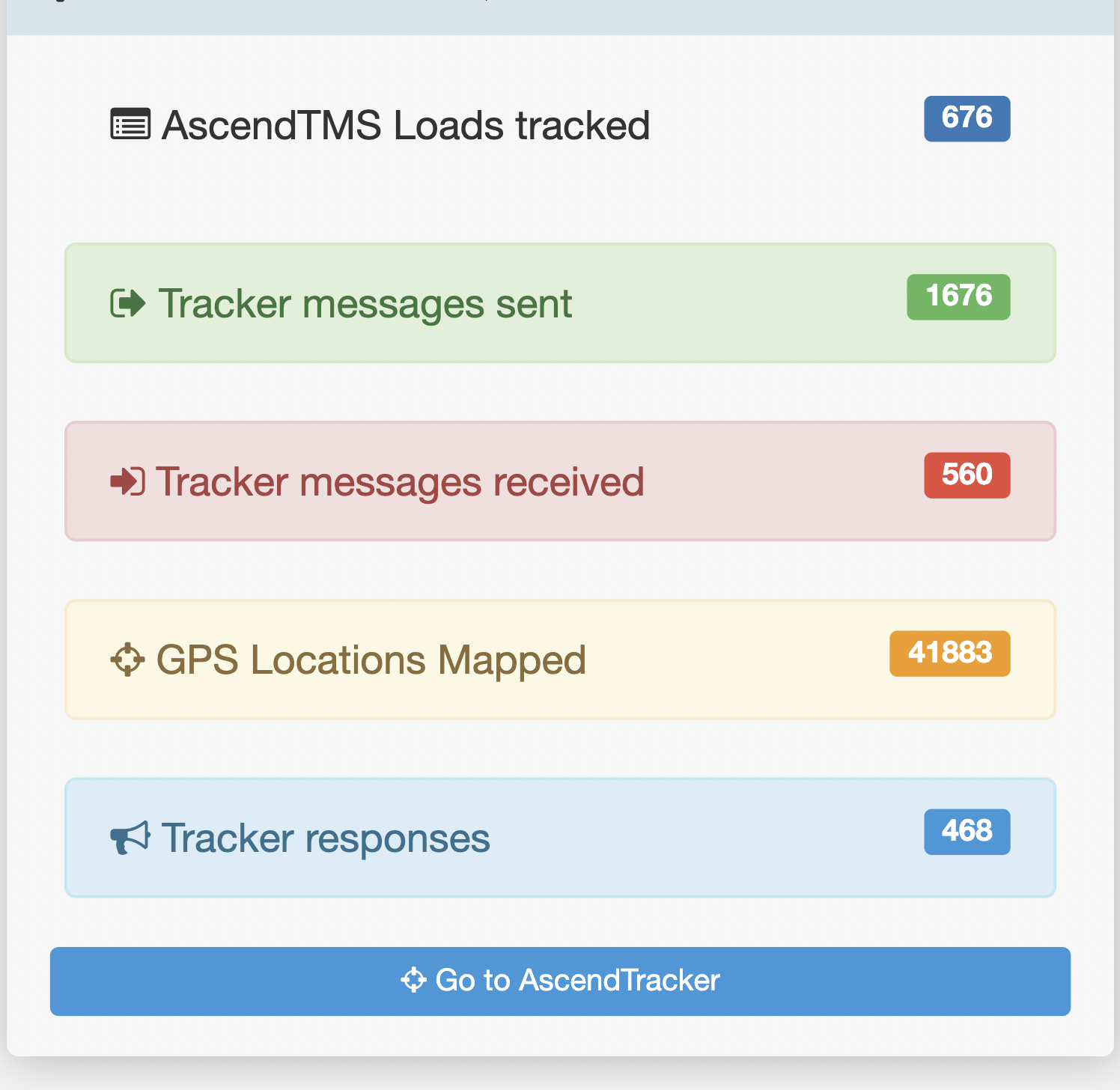 This brings you to your Command Center. From here you can send single tracking messages simply by typing the driver's name and phone number in the respective fields.

You will also be able to find previous tracking events if the driver has used the same phone number in the past.
All of your tracking information will exist on your map below, where you'll be able to see each breadcrumb with a date and time attached.
To the right of that, users will be able to see a log of tracking, responses from the drivers, and messages sent to the driver all in one place.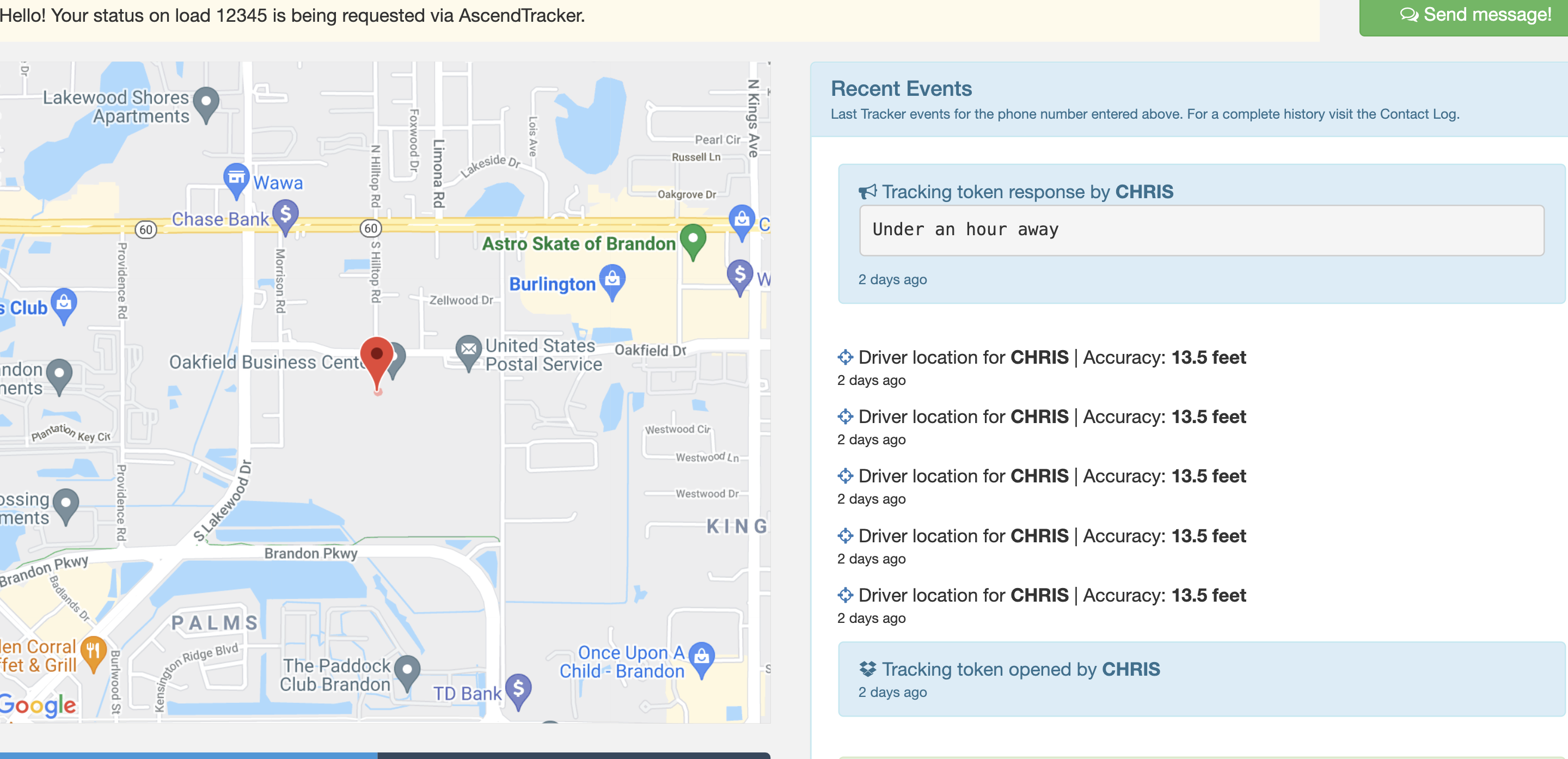 If you want to schedule a tracking event in the future or for continuous tracking you'll have to use our one-click load building process.
This can be done by either setting up a Load Template and using these in the future or by building a load from the New Load Wizard.  
The only information you'll need for tracking is the Carrier assigned to the load and the driver's phone number.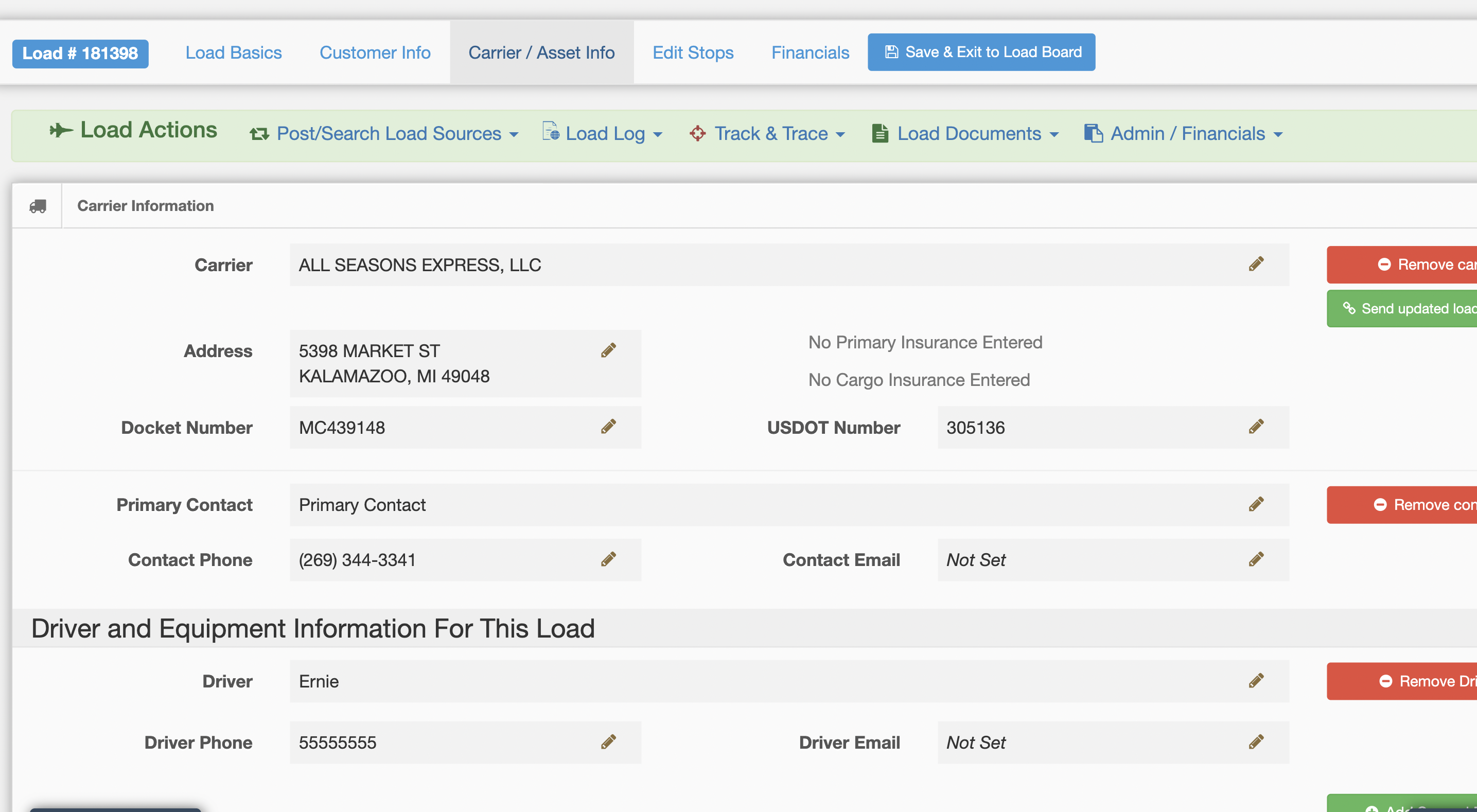 From the load actions in the load or from the short menu on your load tracking management screen choose the " Enable Auto-Track" option.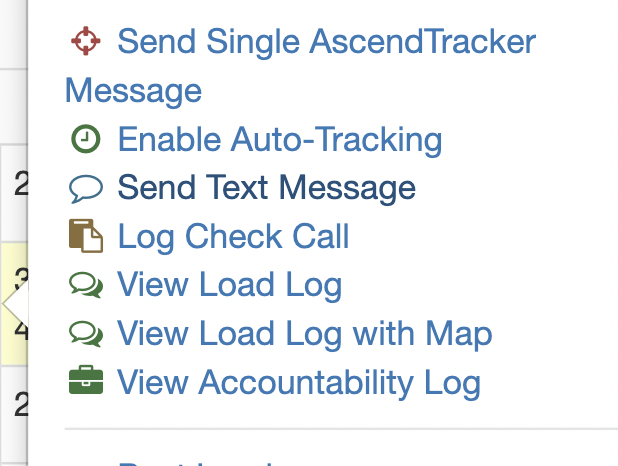 This is where you'll be able to set up your tracking interval times and, if you chose to, enable quiet hours if the driver doesn't need to be tracked overnight.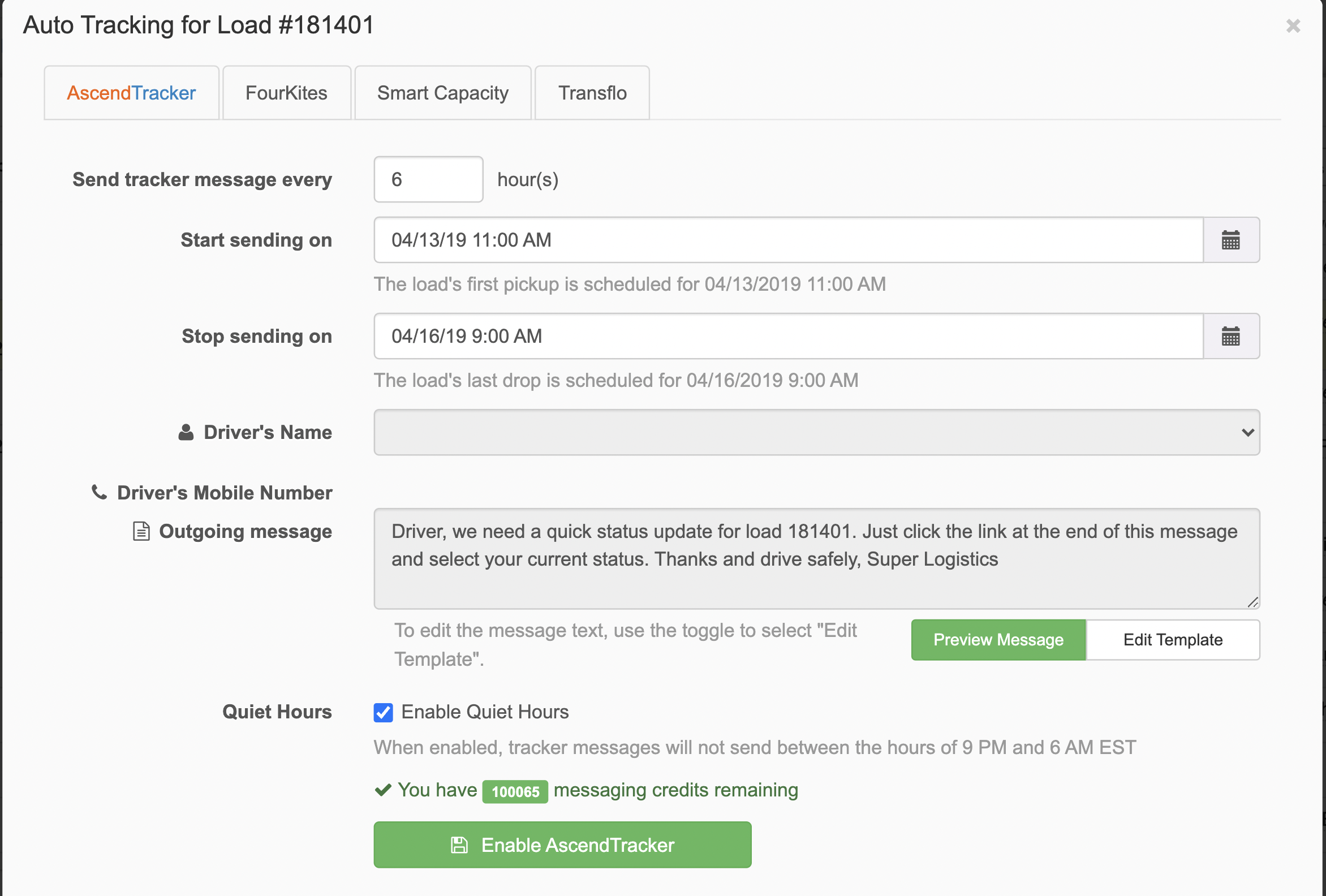 You will also have the option of setting up start and stop dates/times by clicking on the calendar and the clock that appears in the calendar, both will be pictured below.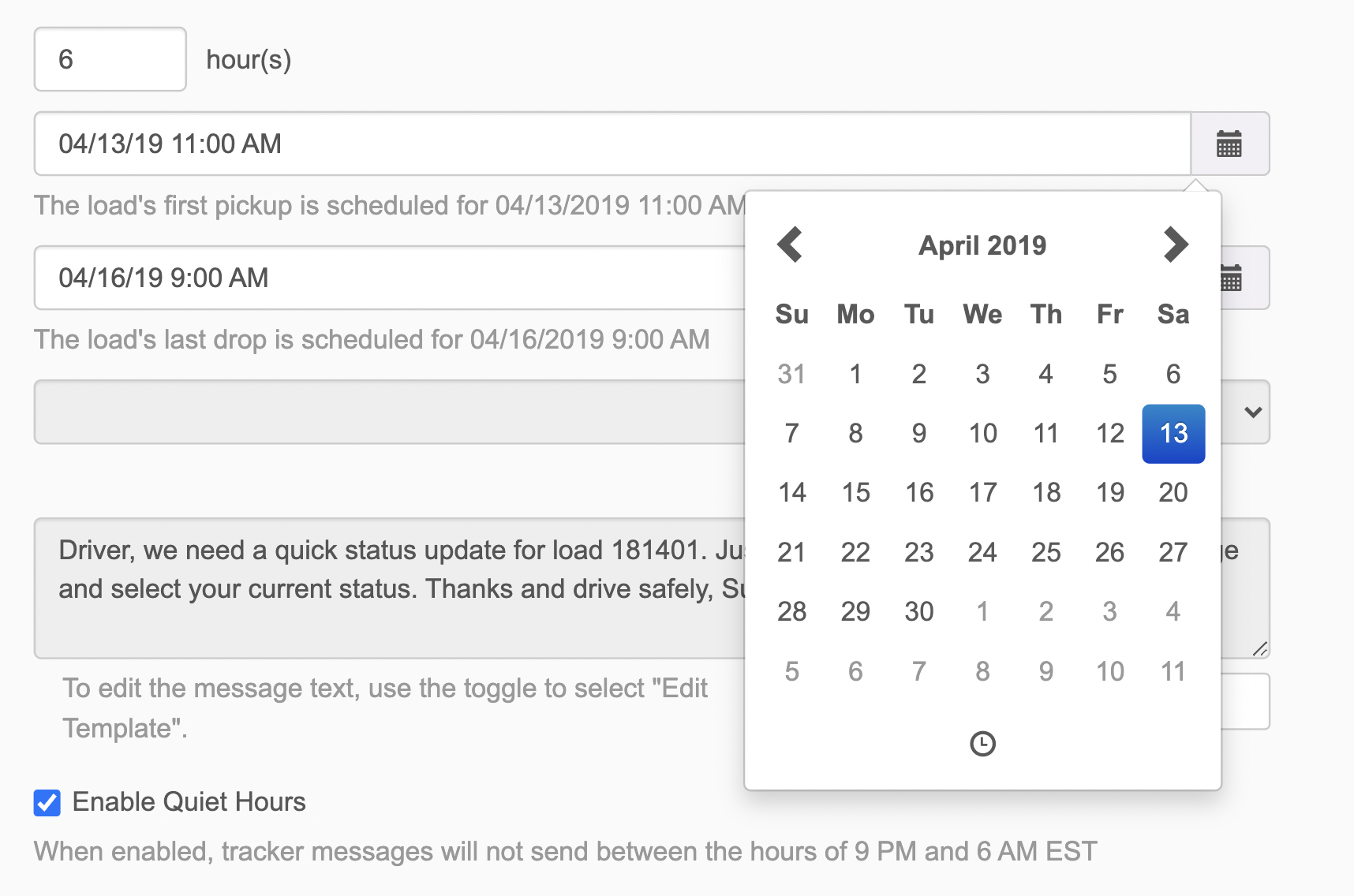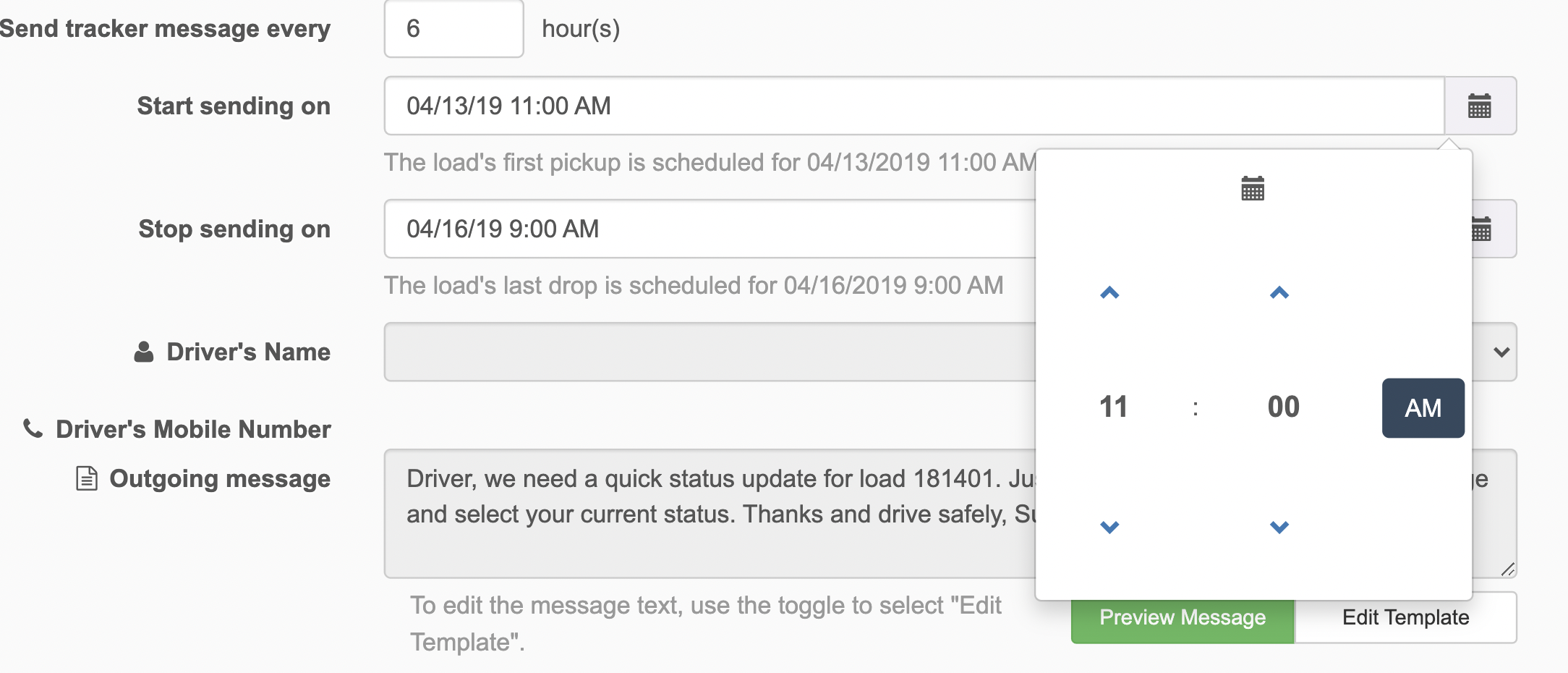 See, it's that simple to use, and with all the different features of AscendTracker, the possibilities are endless! So, forget about the headaches of check calls and the heartache of not knowing exactly where your driver(s) are. AscendTracker will elevate your logistics game to the next level!