Overview
AscendTMS gives you the option of creating and using templates for loads. This feature is especially useful if you have loads that your company frequently dispatches. You can access your load templates by clicking on either the "Load Templates" option or the "Build a Load" option on the Load Menu.
---
Create a Template
To create a template:
1. Go to either the Build a Load or Load Template menu options.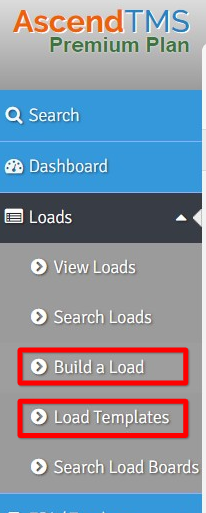 2. Click on the "Create a New Template" button and then choose a Branch if applicable.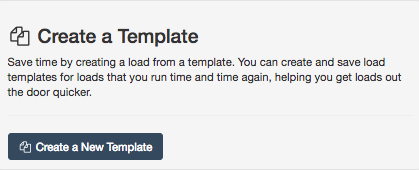 3. Enter a name of the template in the "Template Name" field.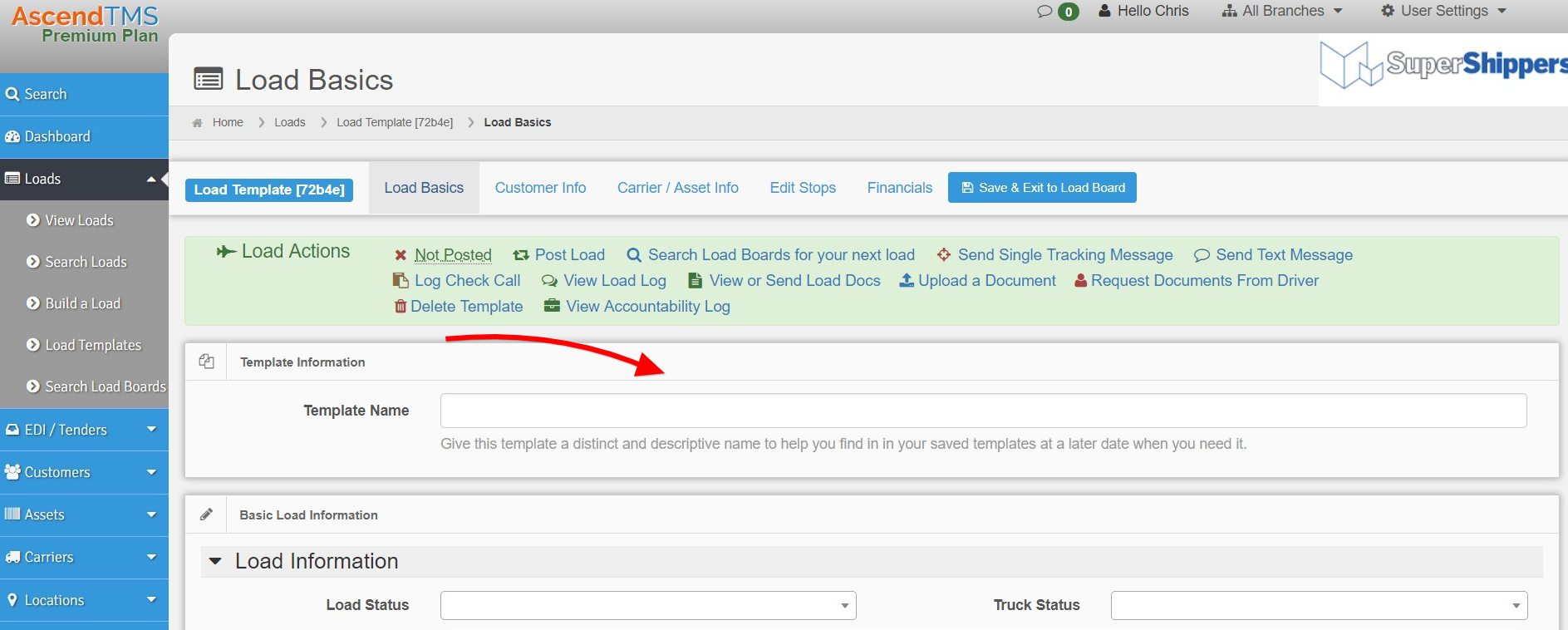 4. From here, follow the same instructions from the "New Load Wizard" to build your template. Click here to go to the instructions.  Please note that you can enter as much, or as little, information on the template you need to use as a load in the future.