View and Download Documents From AscendPortal
You can easily view documents such as load tenders or rate confirmations for any load with any status (tendered, cancelled, rejected, active or archived) in your AscendPortal .

Begin by selecting or clicking on any of the load data in view for the load you wish to access the documents for.

You will now be viewing the "Status, Customer, Ref No." details of the load. Select or click on the "Documents" link at the top.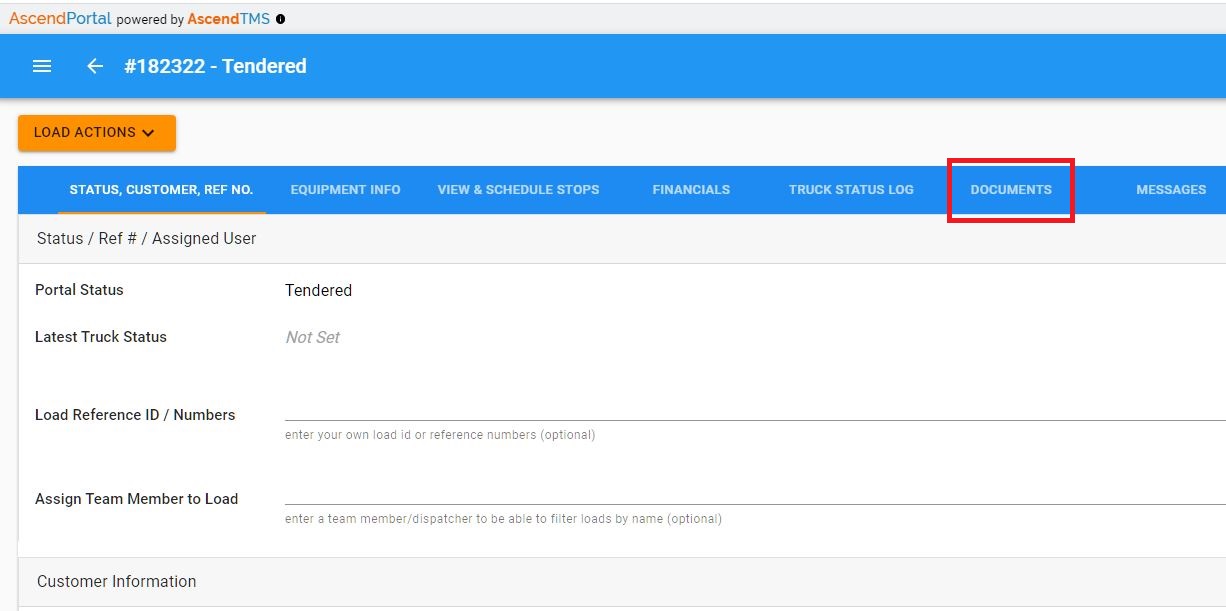 You will now be in the documents area of the load and available documents will appear in a list with details. Locate the document in the list that you wish to view and select or click on any of the details.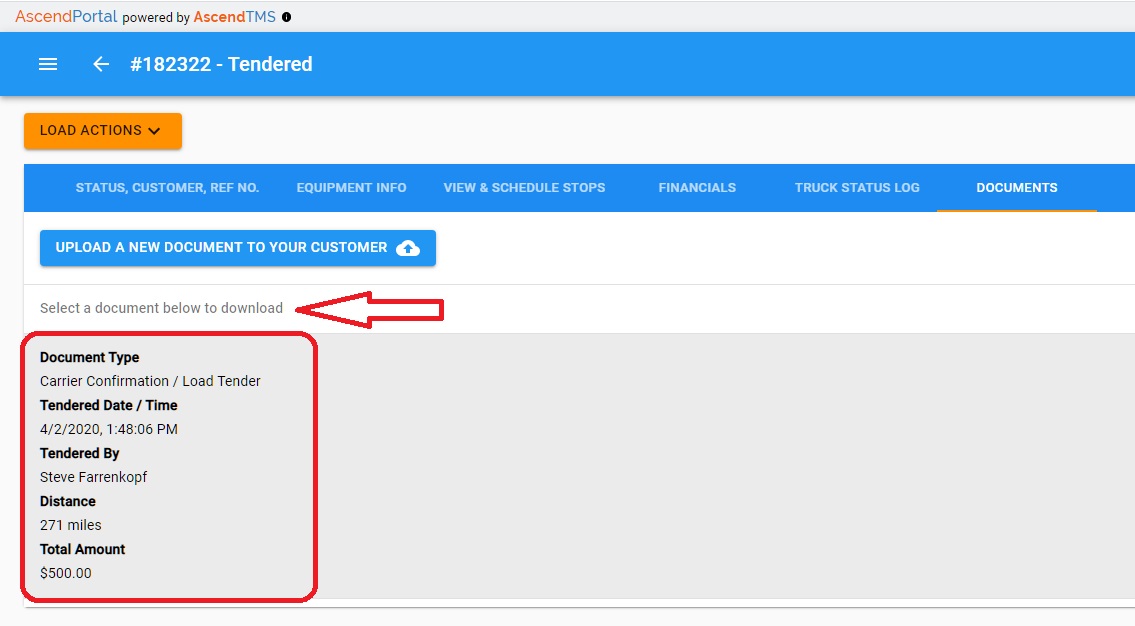 AscendPortal will open a small modal window with options to either download or view the chosen document in .PDF format.

If you choose the "VIEW .PDF" option, the document will be opened up for viewing. A typical load tender document will look similar to the following.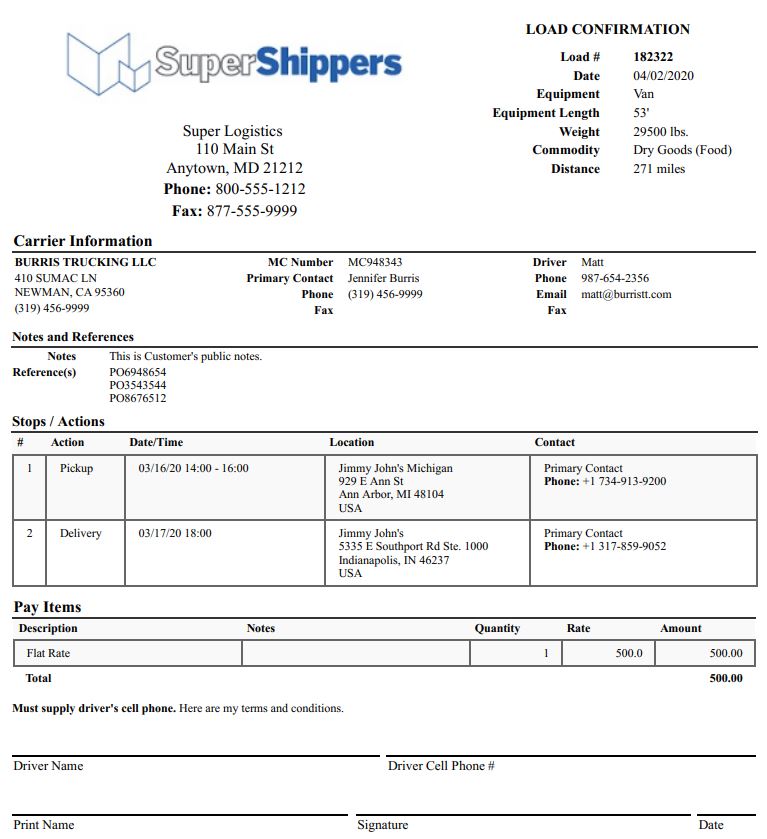 Your web browser may provide options to download or print the document while you are viewing it. If you do not get the download or print options from your web browser, simply close the viewed document and go back to choose the "DOWNLOAD .PDF" option.