The messaging section in AscendTMS will allow you to send messages to other users inside your company.  This is an effective way to send communications instantly, without the hassle of leaving Ascend.  Messaging can be found on the left hand side of the screen at the bottom of the options.

Clicking the messages option will open this screen: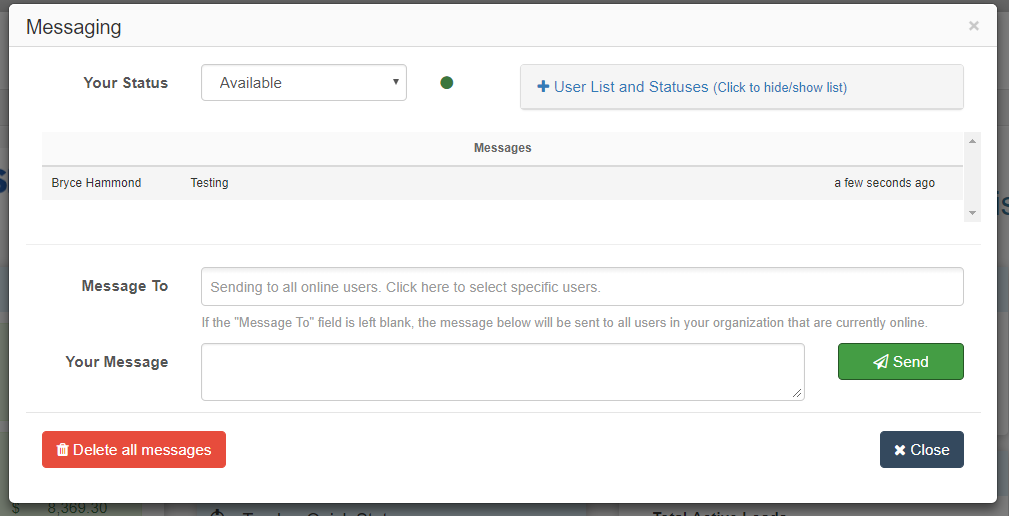 In this screen, you can change your view and change your status from Available, Busy or Offline.  You will also have the ability to see the users who are currently signed into AscendTMS and their status by clicking the + symbol by "User list and Statuses."  In addition, all messages sent to you will appear in the middle of this screen.

This section will also allow you to view alerts relating to EDI load tenders.  More information about setting alerts for EDI can be found here.