Switching from another TMS system?  You have the option of importing your load history into AscendTMS.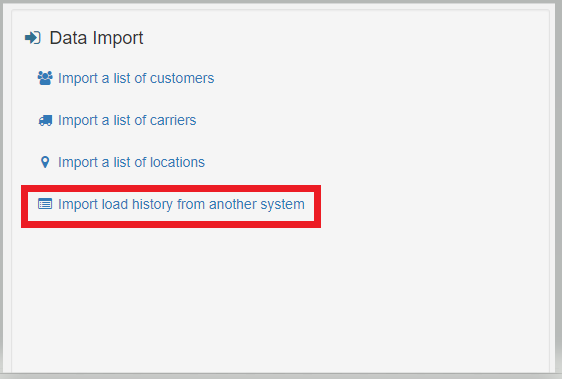 When you click on "Import load history from another system" in settings, this screen will pop up:
Enter your name and phone number and one of our engineers will call you within one business day.

Please note that depending on the complexity of the load history data, a small one-time fee may apply for this service.