The AR/AP Report page displays all of the invoices you have marked as sent and all of the bills you have marked as received.  This page also displays whether your invoices and bills are either current or past due based on the payment terms of your customers, carriers, or drivers.

To access the AR/AP Report select the link pictured above. You will then be taken to the screen below:
All payments that you record on invoices and bills are also displayed on this page. Once an invoice or bill has been paid in full, it will no longer appear on this report.

To delete an entry, simply select the Invoice or Bill and click select the delete option at the top of the section.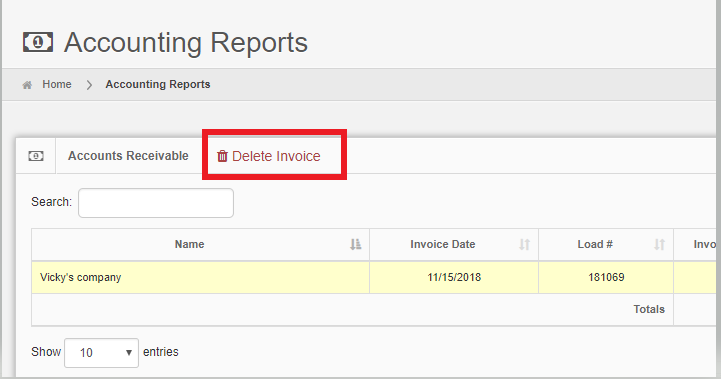 To manage these invoices or bills in the accounting portal, you can click "Manage Invoices" or "Manage Bills" at the top of each section and it will link you back to the Invoices/Bills page.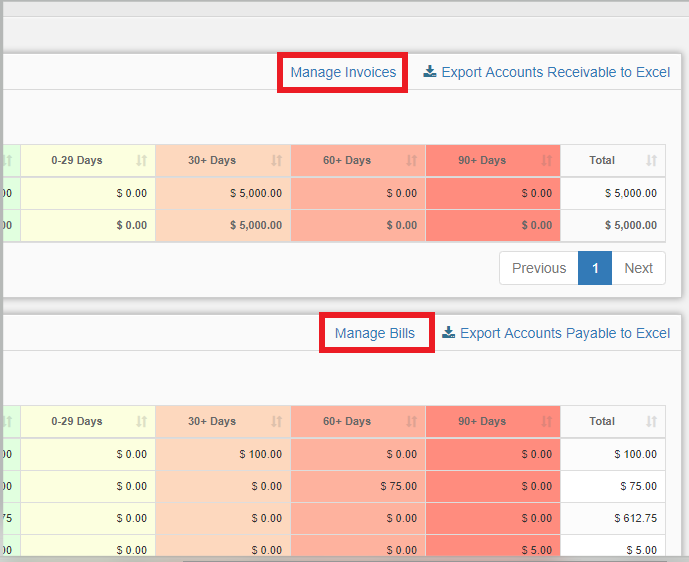 You can also export this data to Excel by clicking the link shown below.  The file will download directly to your computer.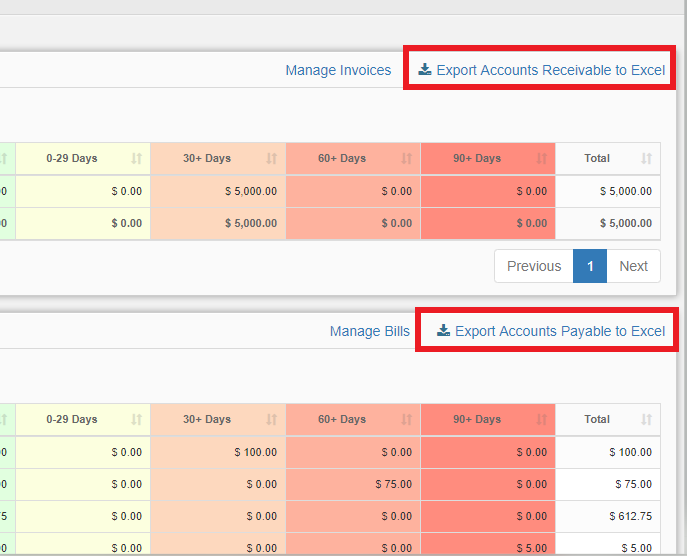 Should you wish to look at the AR or AP for a specific customer, you can enter their name in the search bar that is located in the upper left-hand corner for both AR and AP as shown below: