Upload Your Company Logo
1. Click the "Upload your company logo" button.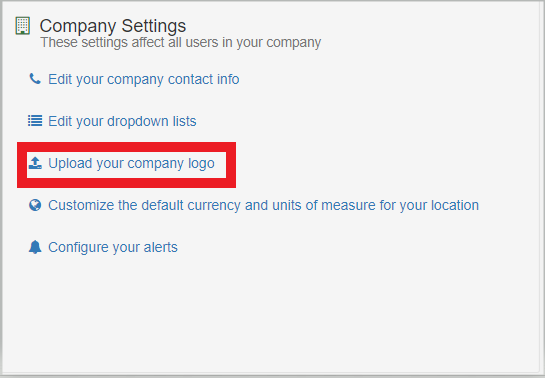 2. Click "Add File" and select the picture you want to upload.

3. Click "Upload."

Ensure that your logo has a white or transparent background. Your logo will be displayed throughout the application and printed on system-generated documents.