View Trailers 
This allows you to enter, edit, and manage your trailer information. Key information includes Trailer Number, trailer type, expiration dates, lease/own information, and maintenance records.

From there you will be taken to the main Trailers screen:

---
Add New Trailer
To add a new trailer, click the button shown below: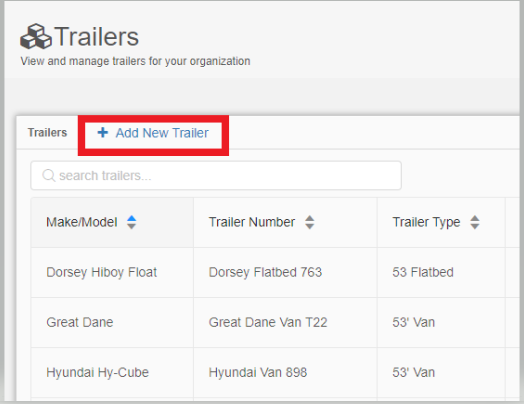 This will bring up a screen with over 42 different boxes, giving you the ability to record everything from the make/model of the trailer down to the number of axles.  At the very bottom of the screen, there is also a Maintenance Log.  To enter maintenance records, click "New Log Entry" on the right-hand side of the screen and this window will appear: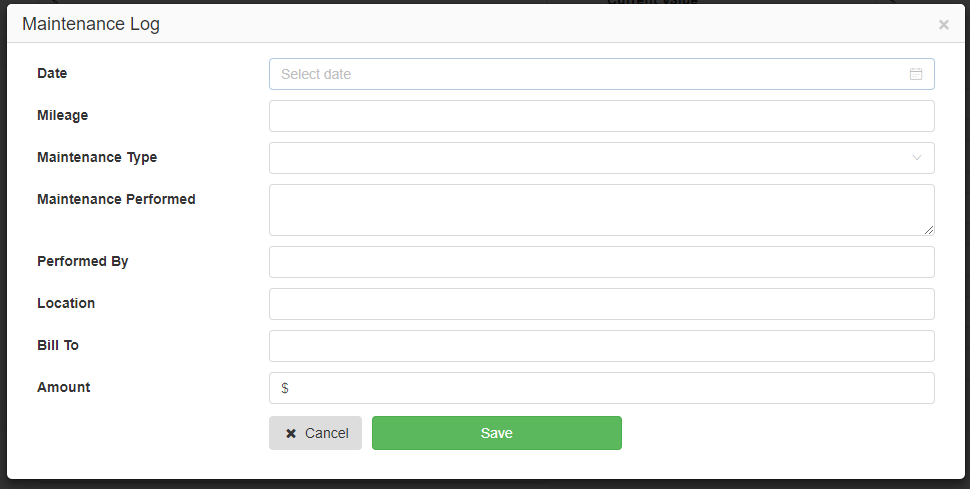 Once the information has been entered, click save and you will be taken back to the main Trailer Profile.

When you have completed all entries, click save on the lower right-hand side of the screen.
---
---
Edit a Trailer
You can edit the existing trailers at any time by selecting the trailer and clicking Edit Trailer at the top of the screen.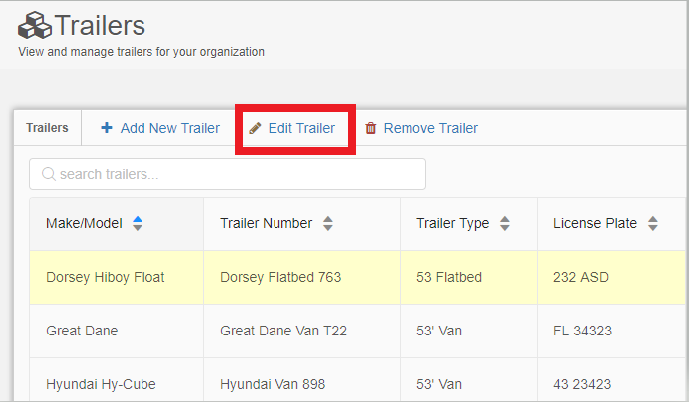 From here, the main profile screen of the trailer will open allowing to make any edits.  Once you have made any changes, click save in the lower right-hand side of the screen.
---
Remove Trailer
To remove a trailer, highlight the desired entry and select "Remove Trailer" at the top of the screen.