Who can be relied upon to know credit ratings better than an invoice factoring company that provides services in truck factoring as well as freight factoring and small business factoring? Nobody. That's why every AscendTMS account comes equipped with the broker credit checking tool by Triumph Business Capital.
Use the Broker Credit Check results to help you decide which businesses and entities are safe to do business with. A green checkmark indicates good credit. Yellow and red checkmarks indicate marginal to poor credit ratings.
The Broker Credit Check works instantly when you use the Universal Search, Add a Customer or Add a Carrier features in AscendTMS to lookup any MC number, DOT number or FF number with broker authority.
The Broker Credit Check as seen in the Universal Search: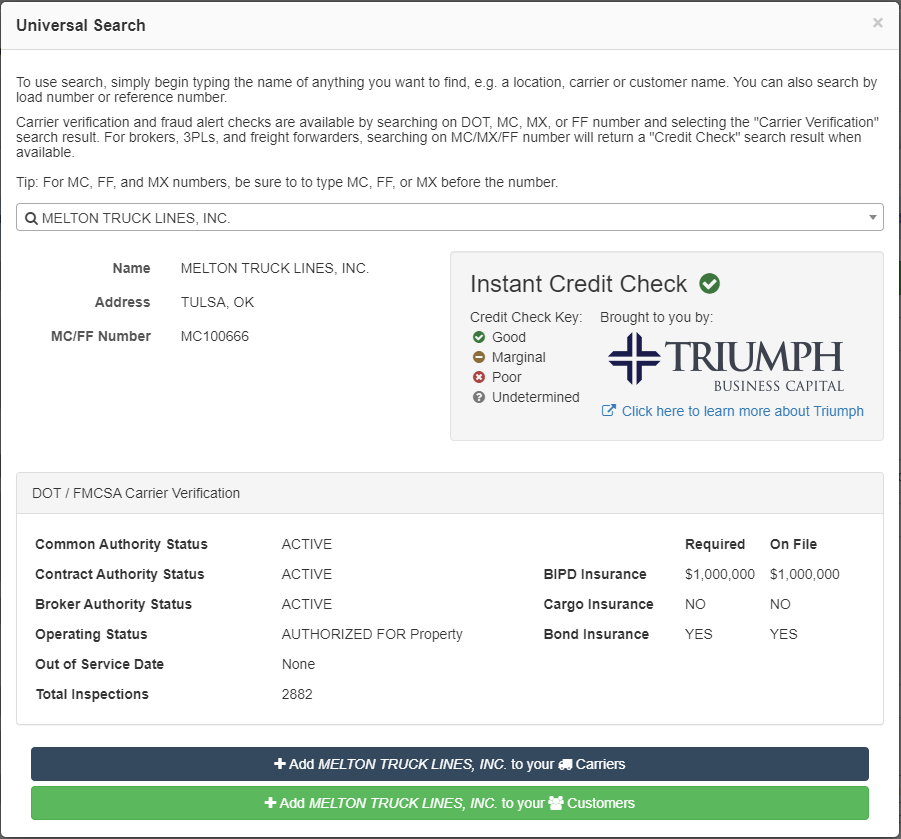 The Broker Credit Check when viewed from an existing customer or carrier profile: