Up until now, only HUGE brokers, 3PL's or carriers could offer truly managed logistics services to their shippers - or offer powerful customer portals - so they can stay sticky with their clients and get more of their freight. 
But, with AscendTMS , you're in luck. Because when YOU use AscendTMS with your customers, you immediately have technology that lets you go to any shipper and offer them a true managed services logistics experience, or provide them with access to a private  customer portal so they can see their current loads with you, add more loads for you to move, and access their POD documents etc. 
This means that your team - and theirs - will meld into one harmonious logistics team, working for the same goals and controlling ALL the freight they move, together in one TMS system. Only AscendTMS can offer you this amazing technology. You'll quickly become a managed services LEADER with AscendTMS .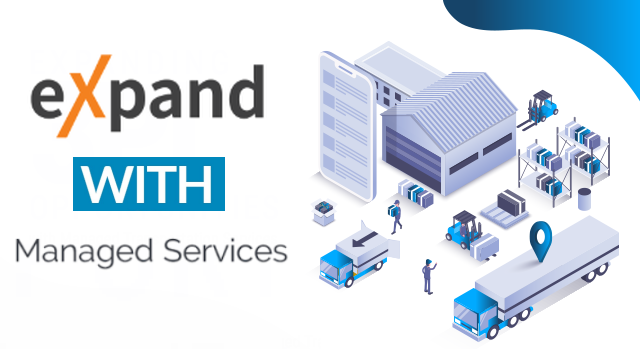 You can do this in AscendTMS because it's natively web-based - so it requires no special software or services to extend your logistics services into any customers shipping operation.
To set up Managed Services - follow this setup guide (items 1 to 4 are just one-time setup items that will take just a few minutes):
You create a new branch in your

Ascend

TMS

 account called 'Customer ABC'. (where "ABC" is your customer's name, of course). If you need help setting up the new branch / view for your customer, see the article HERE

.  

Add your customer's logistics staff that you want to work as a collaborative team, along with your own team, as a new user(s) to your

Ascend

TMS

account

(add as many of your customer's staff that you need to access the customers loads in AscendTMS).
Assign these new users (your client's staff) to the new 'Customer ABC' branch.
Add the new 'Customer ABC' branch to your own staff that are assigned to work with this customer account in your new Managed Services environment in

Ascend

TMS

 (and add yourself if you wish). 
Again - ALL OF THE ABOVE ARE A ONE-TIME SETUP PROCESS ONLY for this Managed Services customer (AscendTMS will support as many Managed Service customers as you want inside your existing AscendTMS account).
Finally, when you build loads for this customer (yourself or your team) simply build them in the 'Customer ABC' branch each time (Don't worry, AscendTMS will ask you) – so that when your client logs into your AscendTMS account they can see their loads you are building and working on for them (and only those loads).
It's that easy. Your shipper customer and you can now use the SAME AscendTMS account to work together and collaborate.  They can log in, add loads, copy loads, update loads, get load paperwork, see financial information, and work alongside you and your team. 
By configuring customizable permissions tools in AscendTMS, you can allow your customers to freely move about the system and their own loads, but with a completely custom permission set. You maintain full control over what content is available and what TMS functions your customer can perform.
Most Managed Services relationships work on a flat fee or flat percentage per load - or per action on a load. So, as you add your respective fees to charge your shipper customer to AscendTMS (as outlined in your agreement with them) - everyone is on the same page in regards to what fees they are being charged and for what services you are performing day-to-day.