AscendTMS is directly integrated with Phoenix Capital Group for your freight factoring needs. Phoenix Capital Group provides freight factoring services to fleets of all sizes. For more information about Phoenix Capital Group, please navigate to their website by clicking here.
You can integrate your Phoenix Capital Factoring Account directly into your AscendTMS by:
1) Navigate to your Settings option on the lower left-hand side of your screen.
2) Navigate to Premium Features & Billing Details
3) Select "Add or Edit Your Factoring Settings"
4) Select "Connect to PCG eFactor"
5) Enter your login email address and Select "Connect eFactor Account"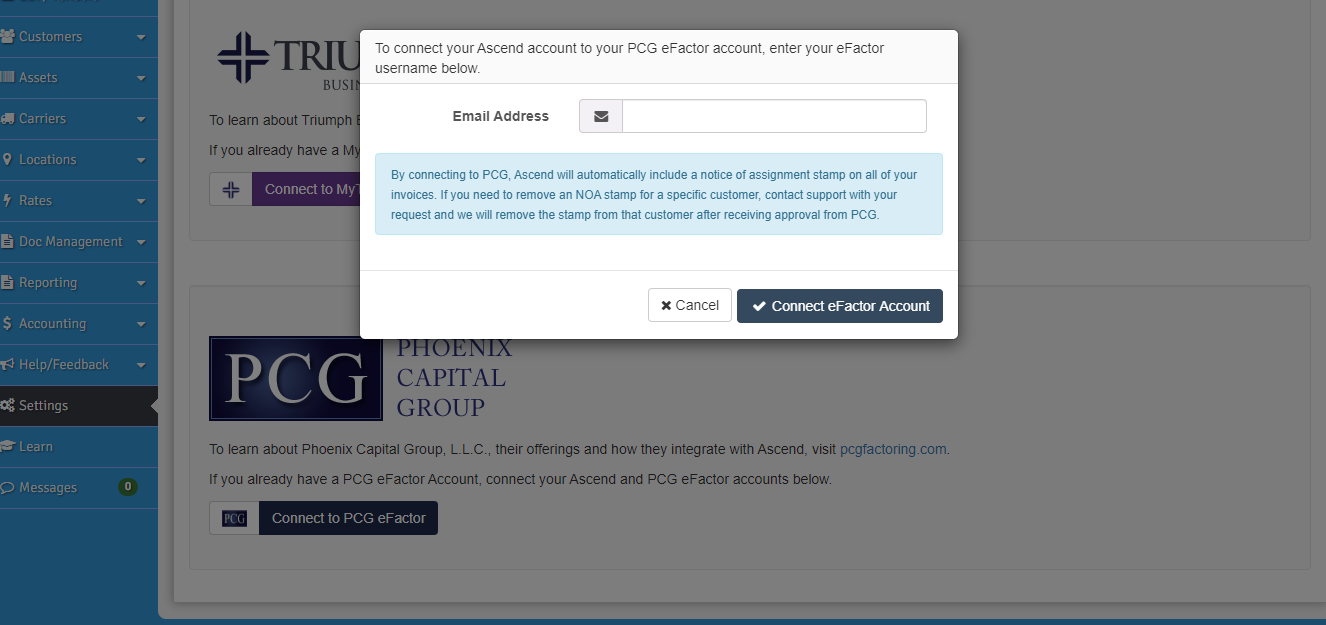 For any questions on connecting to your Phoenix Capital Group factoring account or questions about factoring your loads through AscendTMS, please contact our Support Department at (813) 681-5000 and one of our Support Staff will be happy to assist.