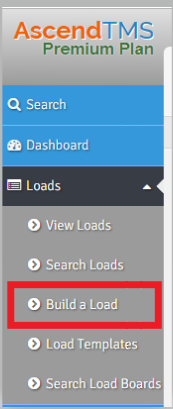 Freight brokers, forwarders and shippers have the capability to post available loads to Truckstop.com, DAT, TruckerPath, 123Loadboard, NextLoad, Loadsmart, Smart Capacity and PostEverywhere from AscendTMS. Premium AscendTMS users with broker authority can even obtain load posting subscriptions to many of these services free of cost or at a significant discount.
To set up your load board integrations, first, go to the Settings menu and enter log in information to the section titled Add or Edit External Load Board Settings. For more information about how to set up your logins for each account, check out our article here.
Once a load board setup is complete for your organization and a load requiring carrier capacity is built, it can be posted to connected load boards by using the Shortcuts menu in Load Management or from the Load Actions bar while the load is open.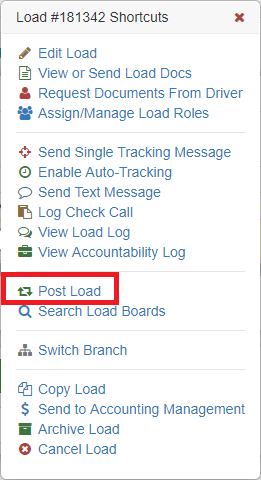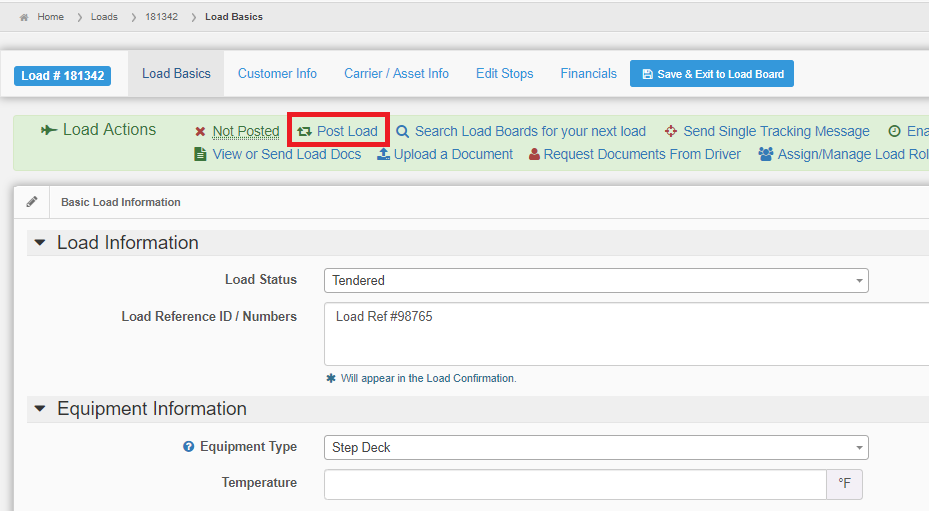 For the best load posting results, loads should be fully built and must include the following elements: equipment type, pick date, origin location (with zip code) and final destination location (with zip code). In the load posting modal window, users have the option of including a target rate with their load postings.

Loads can be posted in bulk from any tab (Active Loads, Planning Loads, etc.) in Load Management by clicking on the Post Loads link located at the top of the page. A load posting modal window will pop up allowing the user to post all loads within the current tab.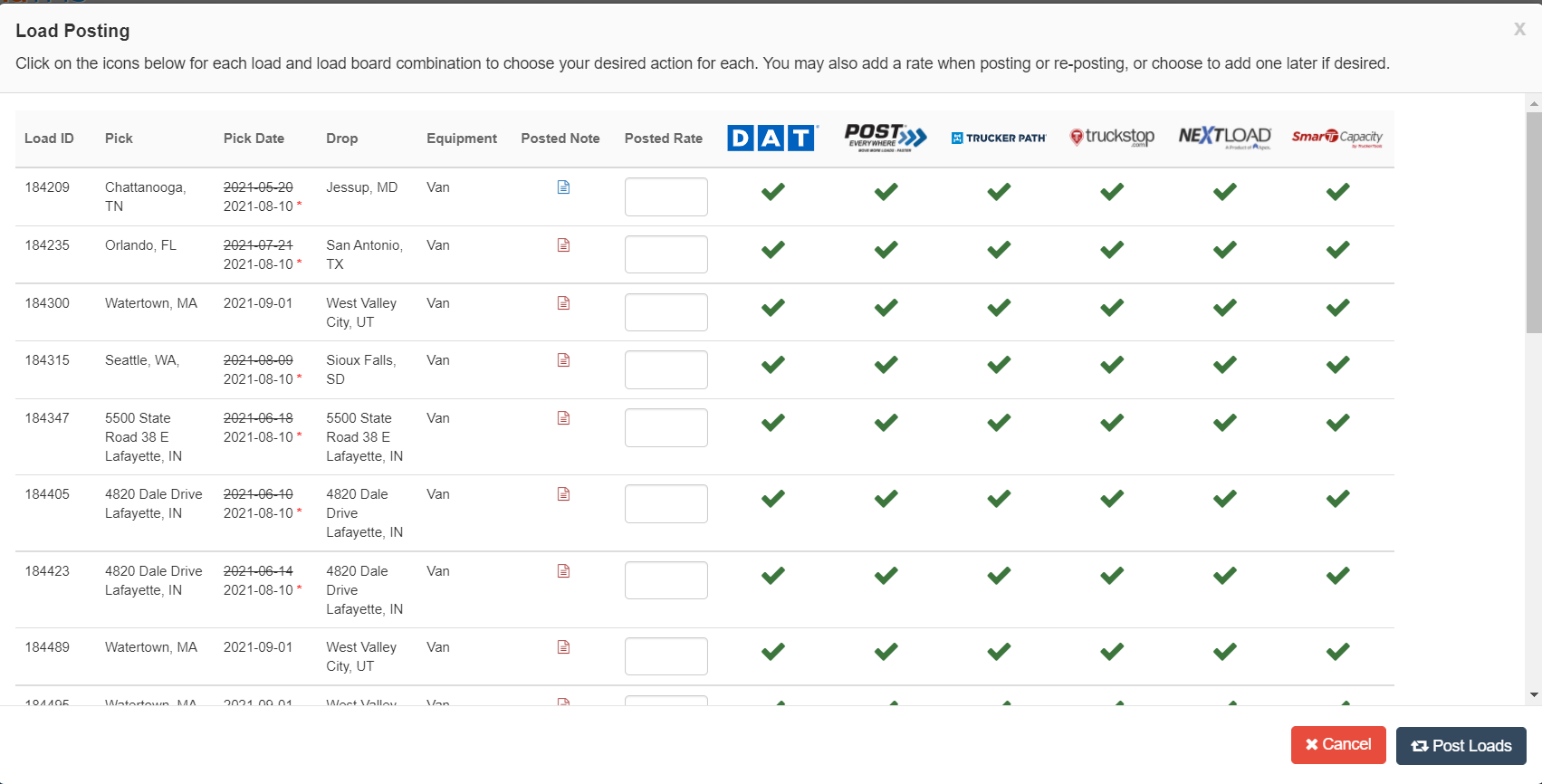 Once loads have been posted, the postings can be easily managed from the Externally Posted Loads tab. Users can refresh postings or unpost loads and still do all of the individual load management functions. Load posting errors can also be identified and managed from the Externally Posted Loads tab.