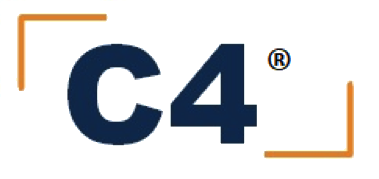 The Cargo Chief Carrier Capacity (C4) network makes it easy for a 3PL to identify which carrier has the right truck at the right time. An industry-leading array of integration technologies enable any sized carrier to seamlessly share their capacity with C4 so you know instantly which carriers to book.
For instructions on integrating AscendTMS with your Cargo Chief C4 account, click here.
The C4 Booking Assistant integrated with AscendTMS enables 3PL's and brokers to conveniently post their available freight to Cargo Chief's carrier network while simultaneously engaging a direct load bidding process and dialogue in AscendTMS load search results. That's right, qualified carriers using AscendTMS and performing load searches will see Booking Assistant-enabled loads and be able to engage in a bidding process for the freight with the click of a button!
---
Posting a Load to Booking Assistant
First, build a complete load in Load Management. From the Load Actions bar, you will then click on "Get Carrier Offers".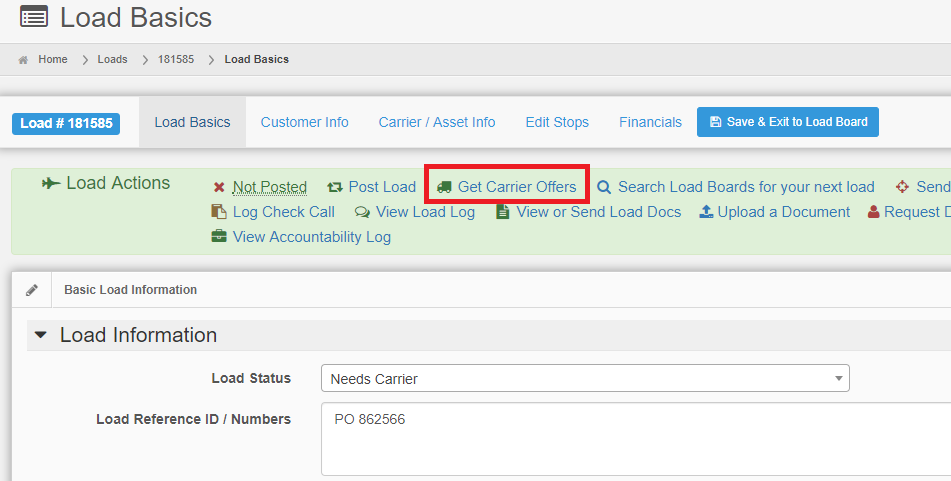 A Booking Assistant modal window will pop up. Enter your offering rate to carriers and click the green "Post to Booking Assistant" button.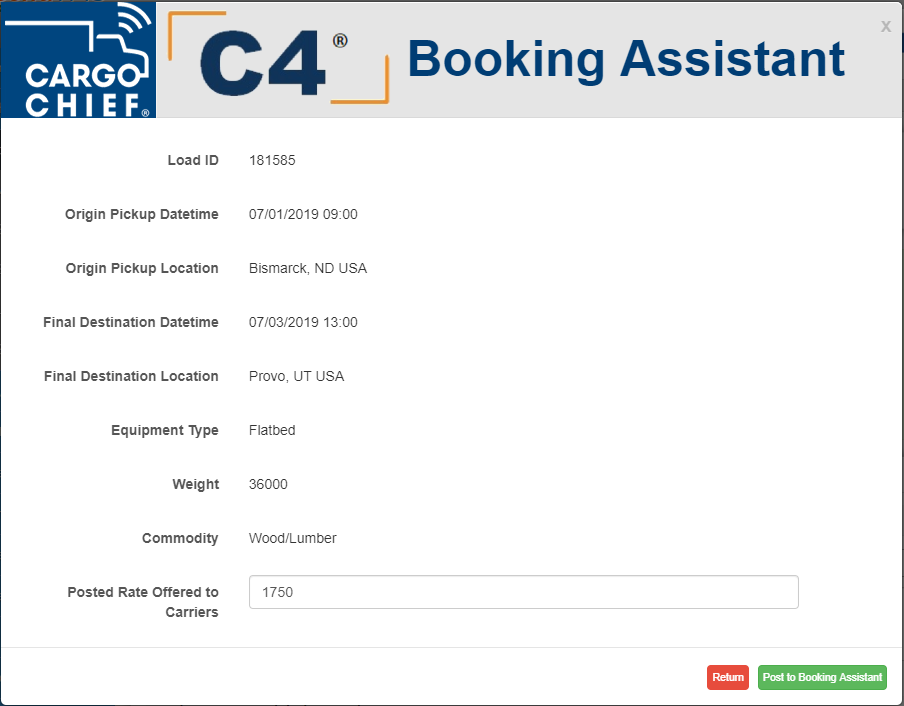 These actions will simultaneously post the load to the C4 network and enable available carriers performing load searches in AscendTMS to bid on the posted load.
From the Externally Posted Loads tab in the AscendTMS Load Management area, your C4 loads posted with Booking Assistant will be differentiated from regular load postings by a special "BA" icon with a green checkmark.

---
Custom Load Searching And Bidding On Booking Assistant Loads
Enter your custom load search criteria in AscendTMS' load search tool and click the green Search Load Boards button.

In the search results, Booking Assistant-enabled loads will display a special View Load Details & Bid button.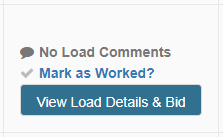 Click on the "View Load Details & Bid" button and you will be directed to a new Cargo Chief browser window (outside of AscendTMS) where you can view the load details and offering rate posted on the C4 network from a drop-down menu as shown below: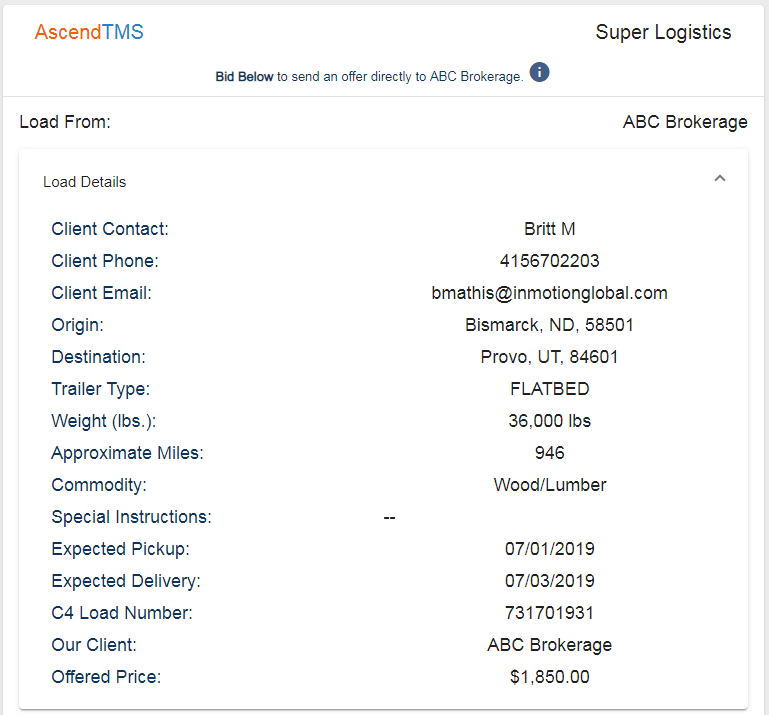 Enter your bid price, pickup date, delivery date, name, email address & phone number on the form and click on the "Bid" button at the bottom. Your bid will be sent directly to the Booking Assistant-enabled broker, 3PL, forwarder or shipper that posted the load.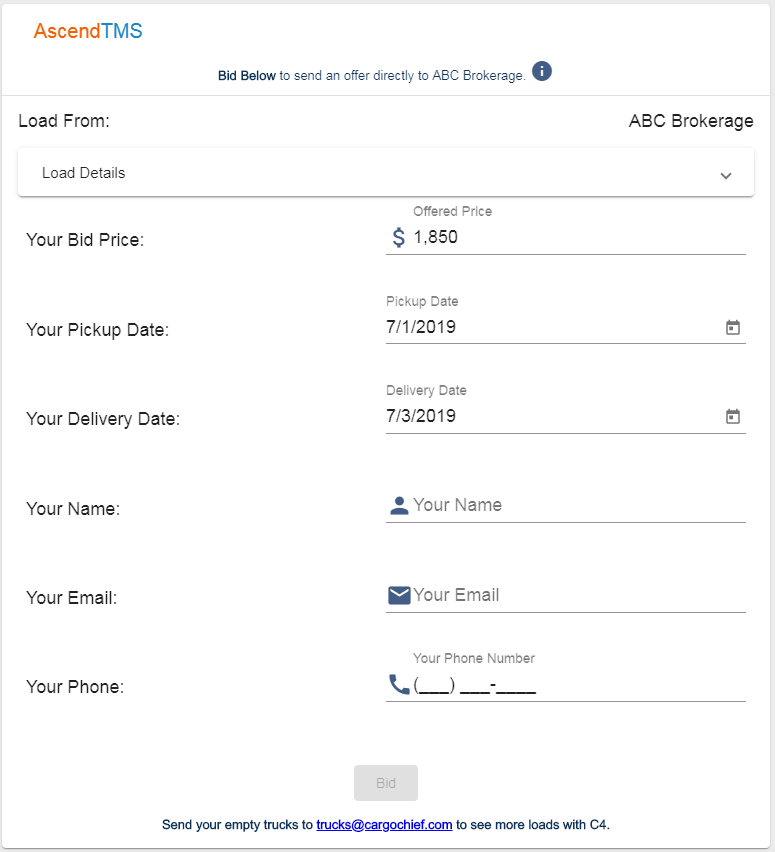 The load poster can then accept your bid, or open a counter-offer. If your bid is accepted, you will be awarded the freight through traditional communication methods.