Convoy load searching and load offers are now available in AscendTMS. As a carrier or fleet manager seeking available freight for your trucks, some Convoy offers will now automatically appear in your search results. If you want access to every available Convoy load offer in AscendTMS, you can easily register for and integrate your own Convoy account.

For instructions on integrating AscendTMS with your Convoy account, click here.
Custom Load Searching And Bidding On Convoy Load Offers
Enter your custom load search criteria in AscendTMS' load search tool and click the green "Search Load Boards" button.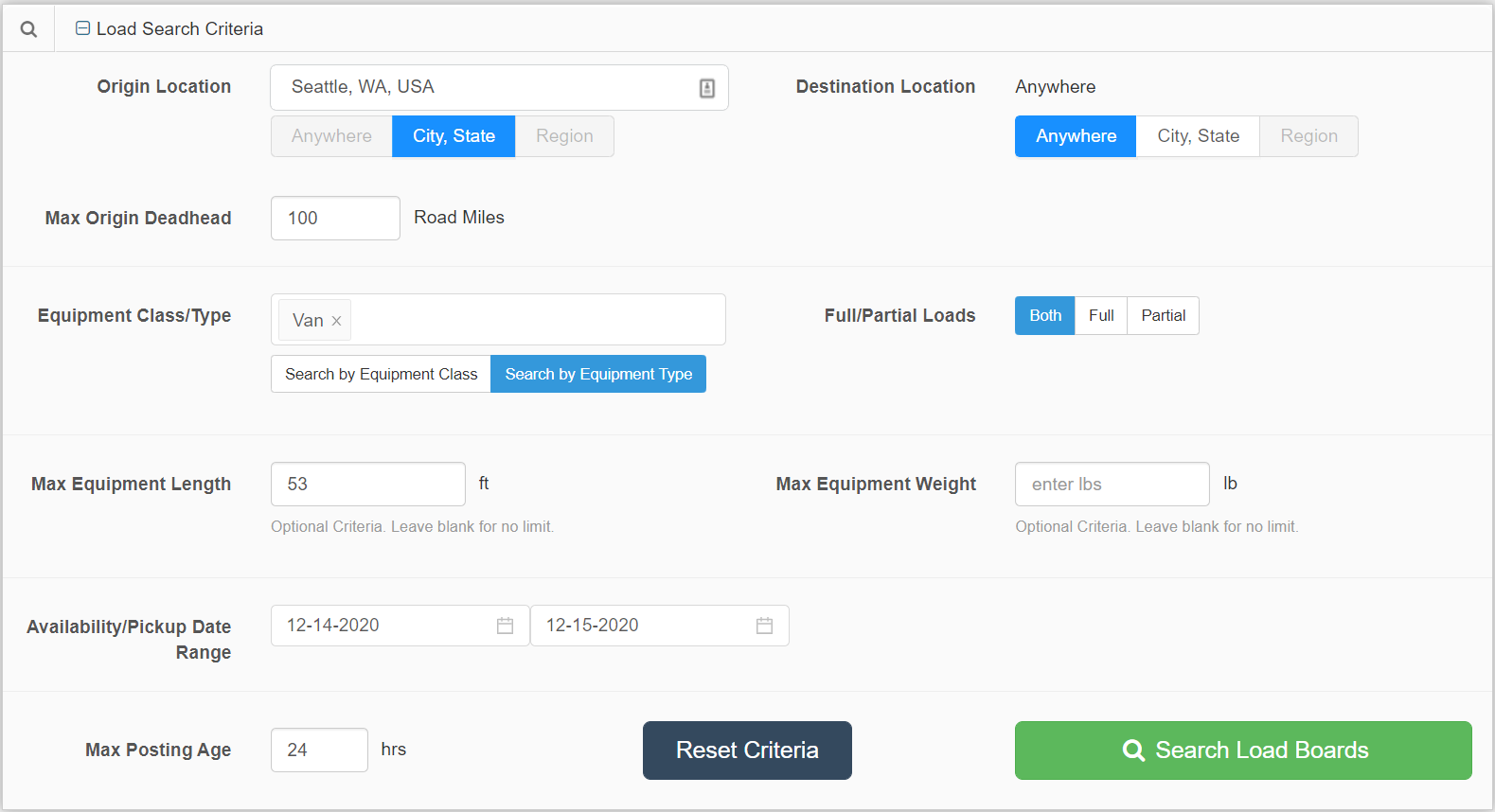 In the resulting Convoy load offers, click on the "More Info / Accept / Bid" button and you will be directed to a new Convoy browser window (outside of AscendTMS) where you can view the load details and offering rate from Convoy.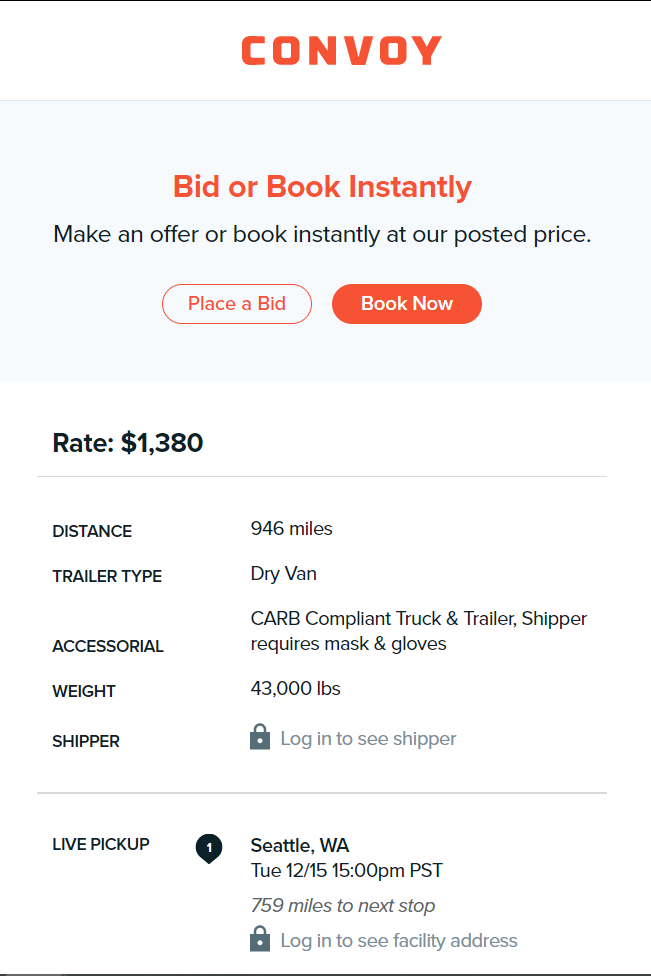 It is amazingly easy to place your own bid for the freight, just enter your desired rate and send. You will be notified by Convoy if you have won the bid.
Accepting Your Convoy Load Offers Seamlessly Without Paperwork, Phone Calls or Emails
That's right! When you are integrated with Convoy in AscendTMS, you can accept your Convoy load offers from any Convoy platform (Convoy.com, the Convoy app, etc.) and your load details will be electronically sent directly into AscendTMS.
View, accept and build your new Convoy loads from the EDI/Tenders menu.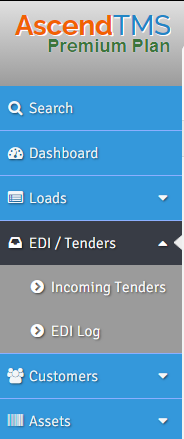 The Incoming Tenders area is where you will find your accepted load offers from Convoy.
From here you will have the ability to Accept the load offer. Once you Accept the load offer, you will be prompted to build a load from the details of the offer.
Note: Convoy load building shares the EDI load building features in AscendTMS . Account Administrators can adjust user load building permissions from Customized Permissions Groups.
Step. 1 -  One of the first things you will want to do is turn on the notification/alerts for incoming load tenders. To do this, go to Settings > Configure your alerts.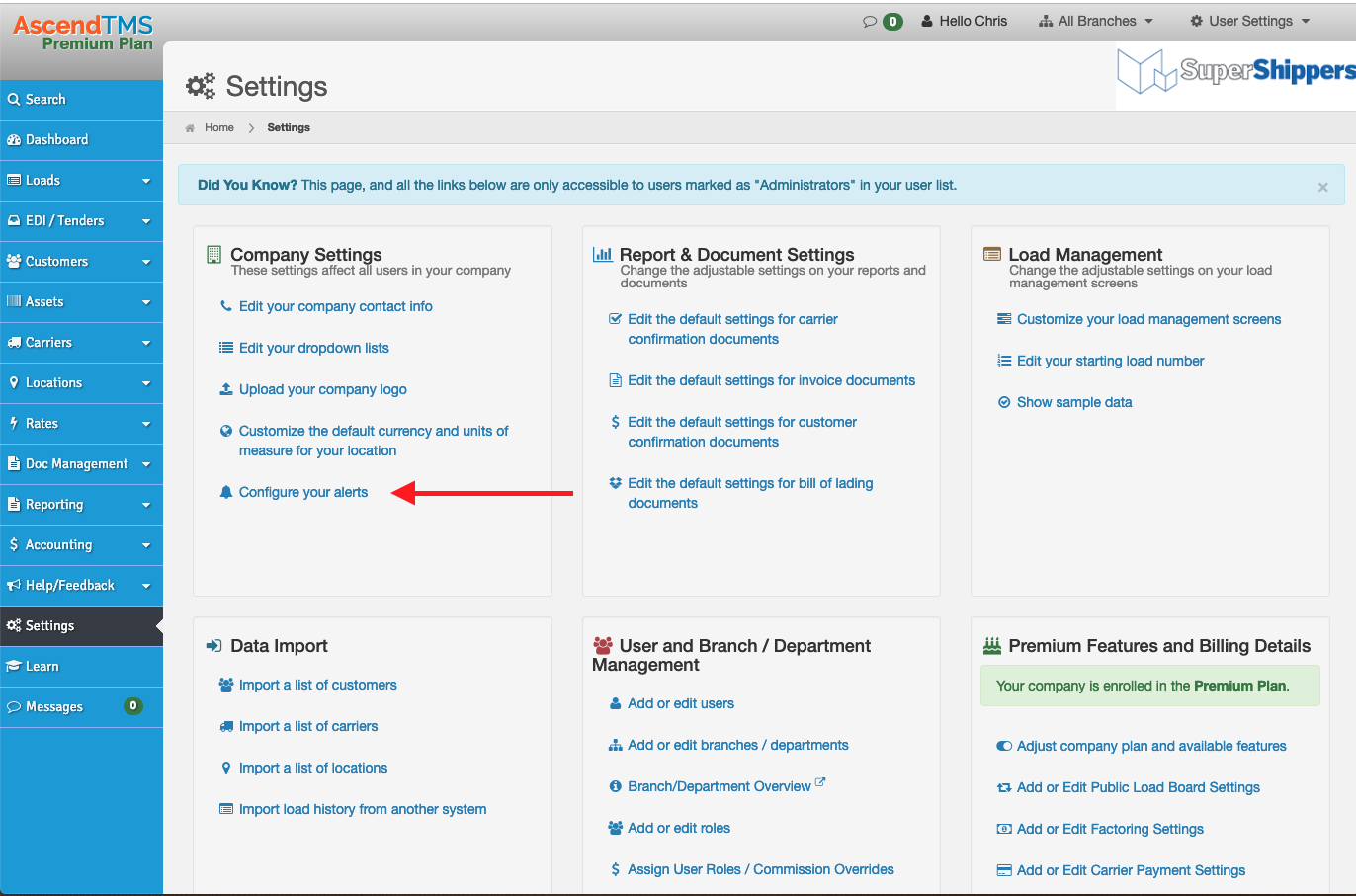 Step. 2 - You will want to add an alert, give it a description, select "Receipt of Incoming Tender" under Alert On, and then select the users who will be alerted.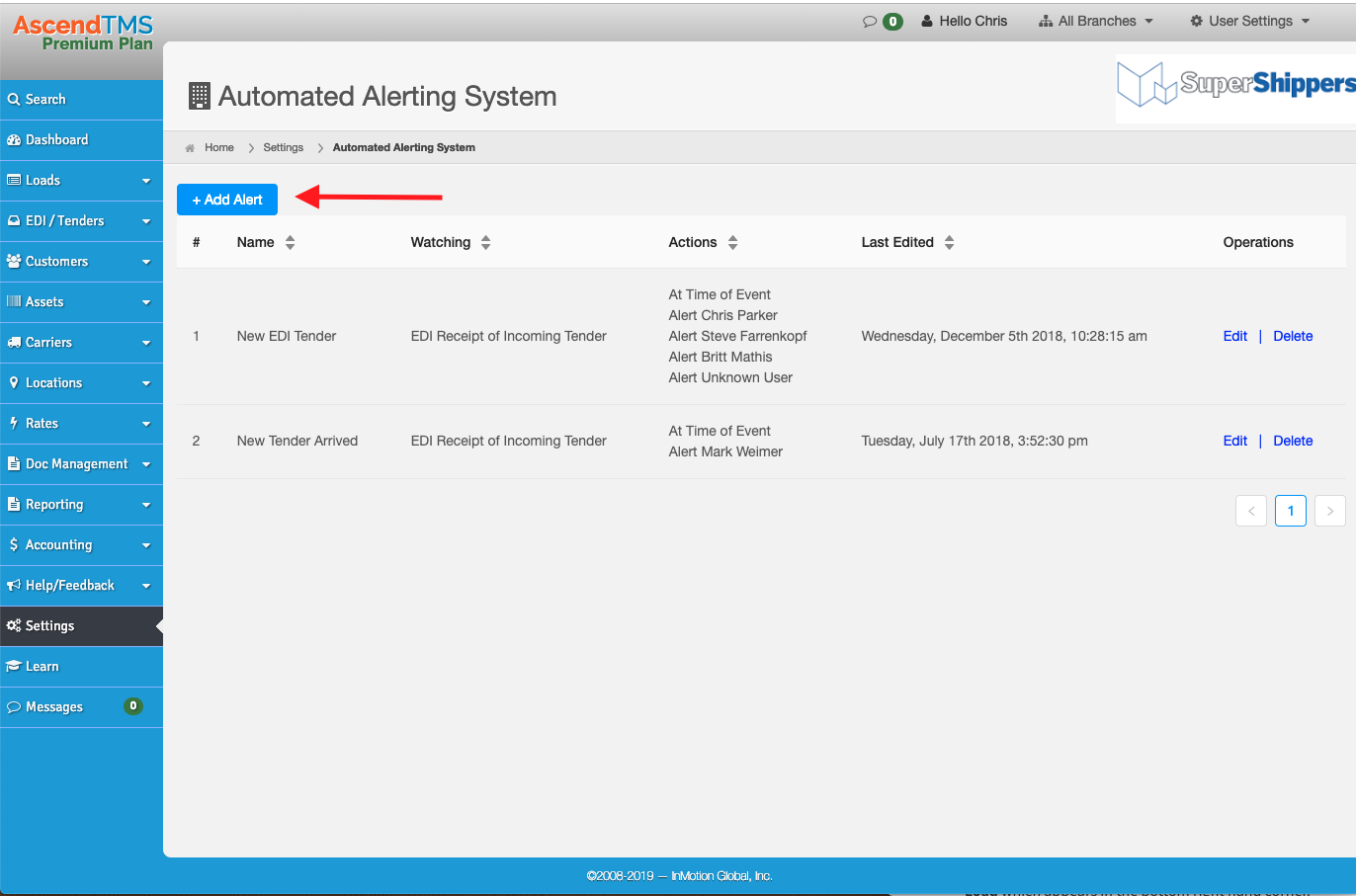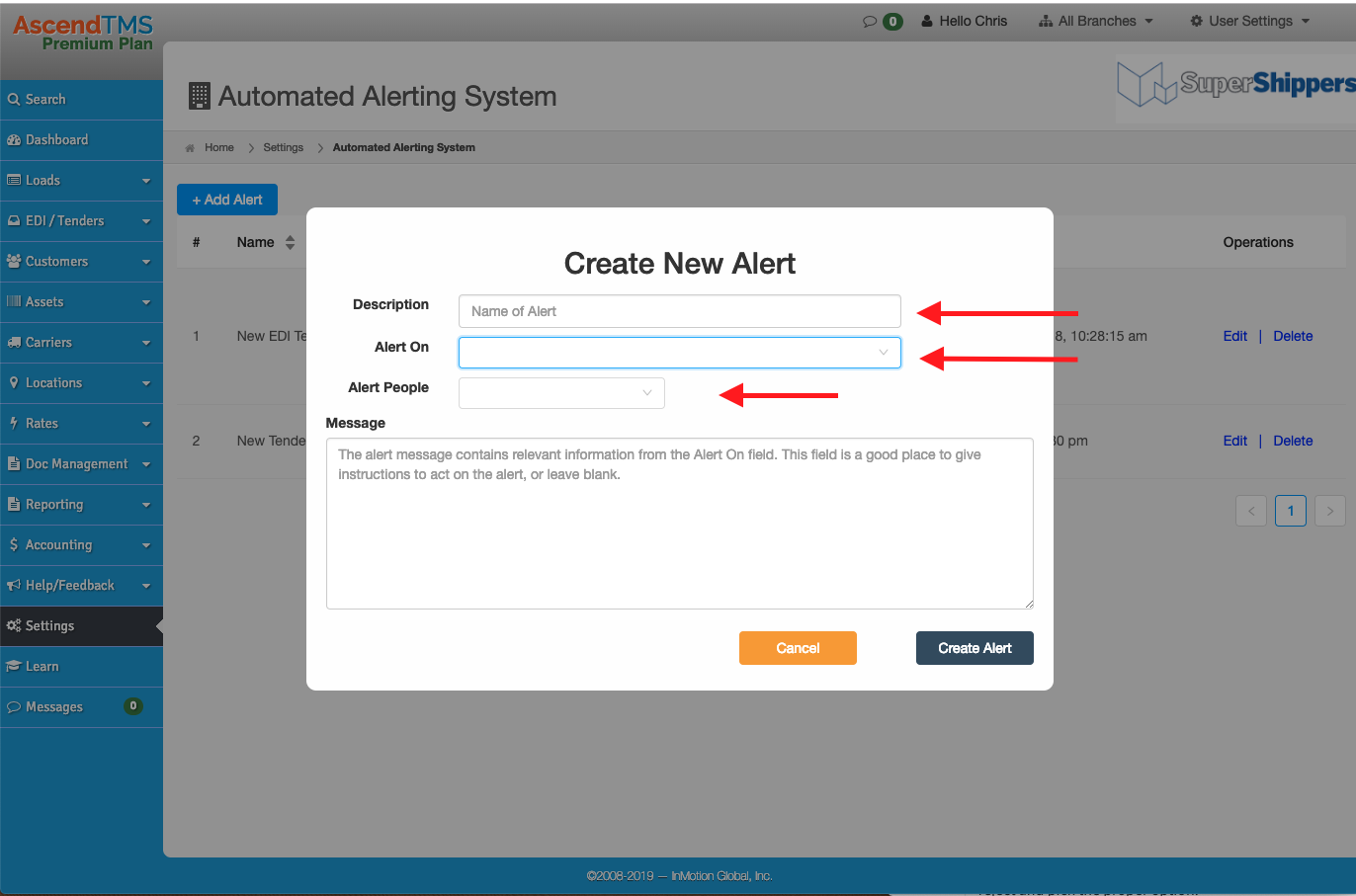 Step. 3 - Once alerts have been set you will be notified of incoming load tenders. And once you have received a Load Tender, you will be able to view it by going to EDI / Tenders  > Incoming Tenders.
Step 4. - To interact with a tender, click on it and the tender will be highlighted with a yellow background as pictured. Click the View / Process Tender link above the table to build your load.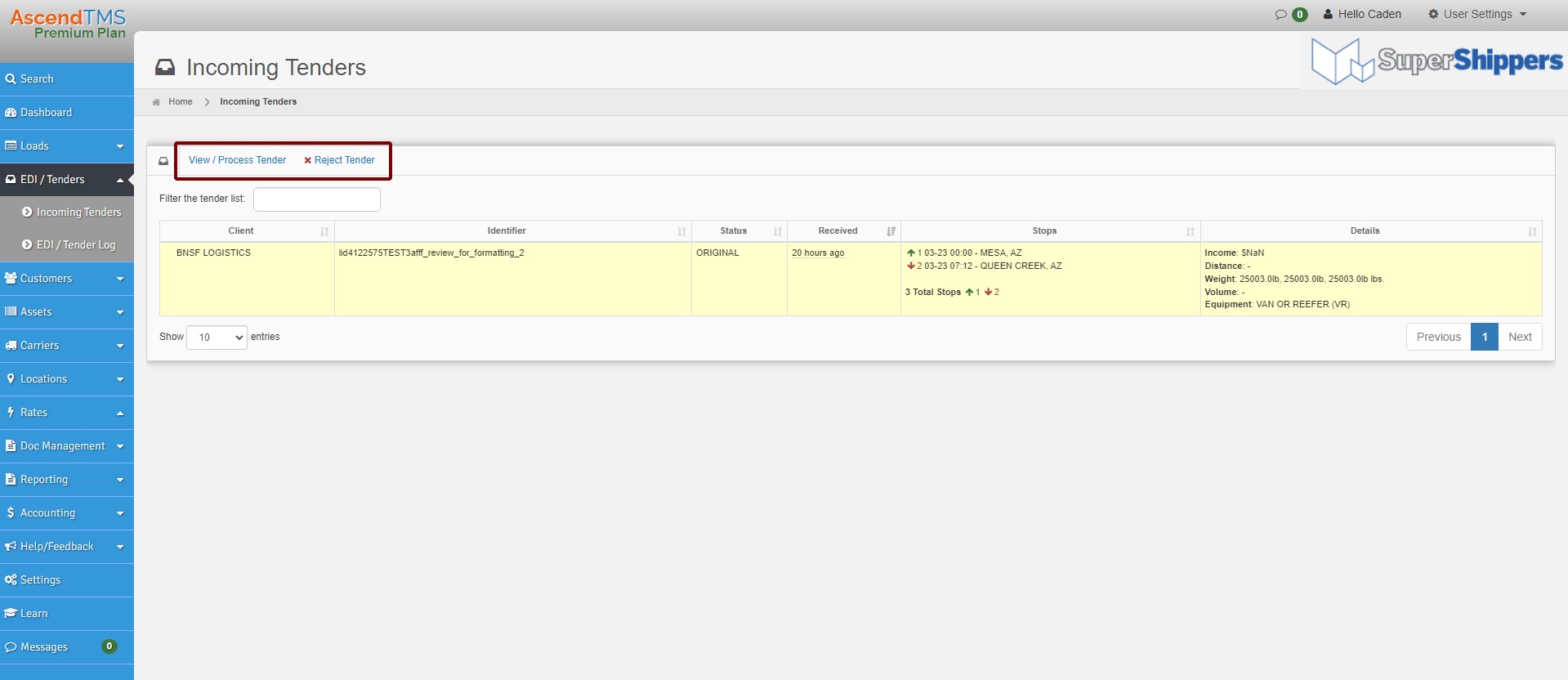 Step 5. - If you select the View / Process Tender you will be able to match the customer name, equipment type, locations, etc. to what you have stored in AscendTMS. The Convoy load tender information will appear on the left side of the screen and your available AscendTMS data and profiles will appear on the right. Simply match the tendered information on the left by selecting your data from the drop-down lists on the right.
Step 6. - Once every field has been populated you will be able to click on green Accept and Build Load which appears in the bottom right-hand corner in the above screenshot.
Once you complete this step, the load will be built in AscendTMS You will see the load number appear notifying you that the load was built and which load number to look up when you are ready to review/update the load.