Cargo Chief's C4 "Booking Assistant"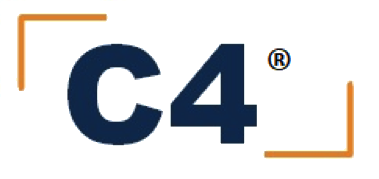 The Cargo Chief Carrier Capacity (C4) network makes it easy for any 3PL to identify which carrier has the right truck at the right time - especially if you use the Booking Assistant robot. 
It's like having your own dedicated staff to hit the phones and email carriers to help move your loads – but without the cost (or headaches) of more employees. Your dedicated Booking Assistant, from Cargo Chief, presents any of your loads (you choose) to thousands of available trucks that are just around the corner from your available load and it automatically brings back offers to you in near real-time. That's right - you receive genuine carrier offers from more trucks – and you don't need to lift a finger – because your dedicated Booking Assistant is doing all the hard work for you. 
To post to the C4 carrier network and use the Booking Assistant Robot you need to quickly set up your AscendTMS account with you Cargo Chief account. To do so, just click here.
The C4 Booking Assistant integrated with AscendTMS enables 3PL's and brokers to conveniently post their available freight to Cargo Chief's carrier network while simultaneously engaging a direct load bidding process and dialogue in AscendTMS load search results. That's right, qualified carriers using AscendTMS and performing load searches will see Booking Assistant-enabled loads and be able to engage in a bidding process for the freight with the click of a button!
If you are a Shipper, 3PL or Broker you can sign up for your free C4 account here.  Once you have your free C4 account set up and integrated, you are ready to start posting to Booking Assistant!
---
Posting a Load to Booking Assistant To Get Live Offers
First, build a complete load in Load Management in AscendTMS . When you have built your Load, you can select "Get Carrier Offers" from the Load Actions menu (as shown below). If you are no longer in the load you wish to post to Booking Assistant, you must first select the load by right-clicking on any column of that load from your Load Management screen and then select "Edit Load". Once you are back inside the load you can select "Get Carrier Offers" from your Load Actions menu shown below: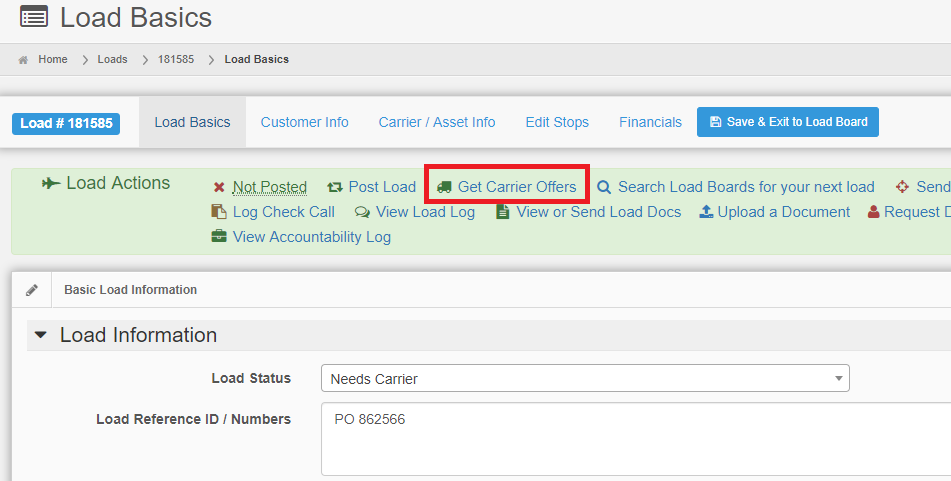 A Booking Assistant modal window will pop up. Just enter your offering rate to the thousands of carriers that run that lane (as determined by Cargo Chief's intelligence) and click the green "Post to Booking Assistant" button.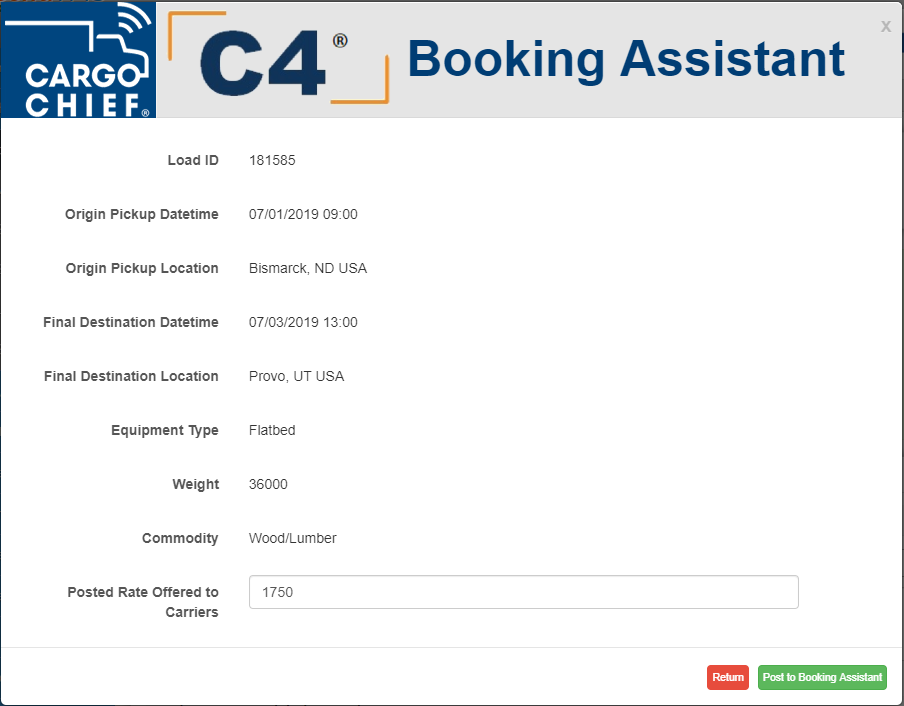 These actions will simultaneously post the load to the C4 network (so thousands of carriers can search your loads) and enable those available carriers performing load searches in AscendTMS to bid - live - on your load.
From the Externally Posted Loads tab in the AscendTMS Load Management area, your posted C4 loads - enhanced with the Booking Assistant robot - will be differentiated from regular load postings by a special "BA" icon with a green checkmark.

This "BA" mark shows that your load is not only posted to the C4 carrier network for them to call you - but that the Booking Assistant robot is contacting these carriers by email and through AscendTMS - thousands of times each minute - to solicit live, real-time bids on your posted load(s). The carriers are able to "bid" and "counter offer" your load(s) directly through both the C4 network and AscendTMS . You will receive an e-mail with any new bids/offers, which you can then choose to "Accept" or "Counter" or "Decline" directly through the C4 network and AscendTMS.
For more information on Booking Assistant and Cargo Chief C4's digital freight matching options, please visit the Cargo Chief website here for additional options and pricing - and to arrange a demo of their really cool technology. 
The Booking Assistant robot is like having extra staff in your office that are calling and emailing thousands of available carriers to get you live quotes on your available loads.  Give it a try - it's totally free to do so.