Cargo Chief's Carrier Capacity (C4) Load Network Is Free For Carriers - And Allows Live Bidding On Loads with Shippers, Brokers and 3PL's.
As a Carrier, Asset-based Company or Small Fleet Owner you have the ability to search Cargo Chief's C4 network to connect with direct shippers, 3PL's and Broker's completely free with your AscendTMS subscription. Better still - you can bid on many of these loads in real time, and the broker or shipper immediately sees your bidded rate in their AscendTMS account. 
There is no sign up needed, no credentials to integrate - with AscendTMS you now get Cargo Chief's C4 integration automatically! All you have to do is "Search Load Boards" and enter your criteria. It truly is that simple!
You have to ability to bid on any matching Cargo Chief C4 load posting if the broker or shipper is accepting  real-time bids - and it will automatically send an e-mail to the Shipper, Broker or 3PL that you want the load. 
To Search and Bid on C4 Loads, follow these steps:
1. Enter your custom load search criteria in AscendTMS' load search tool and click the green "Search Load Boards" button.

2. In the search results, C4's Booking Assistant-enabled loads will display a special View Load Details & Bid button.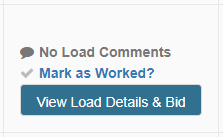 3. Then click on the "View Load Details & Bid" button and you will be directed to a new Cargo Chief browser window (outside of AscendTMS) where you can view the load details and offering rate posted on the C4 network from a drop-down menu as shown below: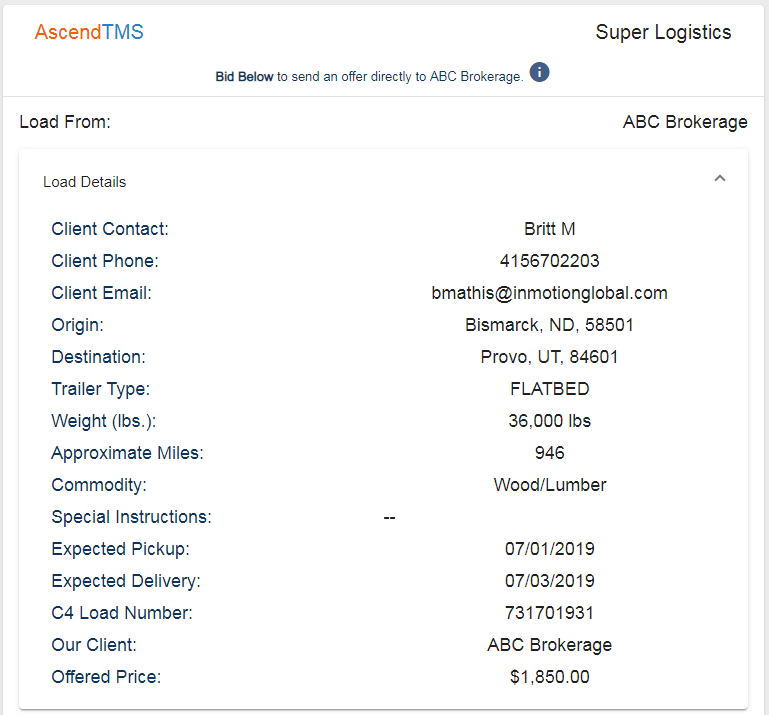 4. Next, simply enter your bid price, pickup date, delivery date, name, email address and phone number.
5. Click on the "Bid" button at the bottom.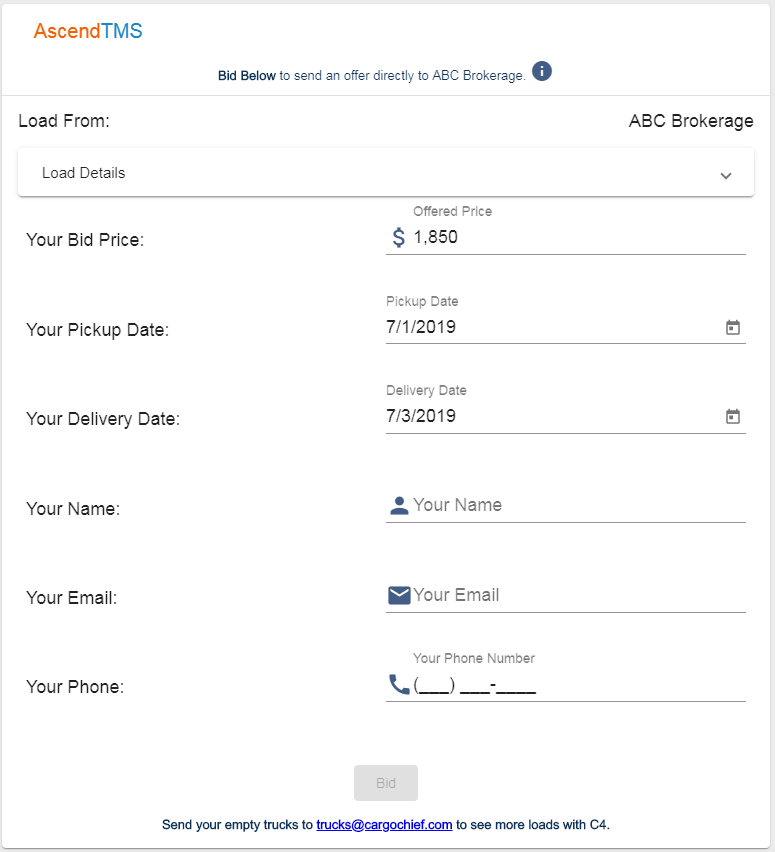 Your load bid or counter offer will be sent directly and immediately to the broker, 3PL or shipper using their Booking Assistant bidding robot in AscendTMS.
The load poster can then accept your bid, or open a counter-offer. If your bid is accepted, you will be awarded the freight from the broker or shipper and be contacted immediately through traditional communication methods.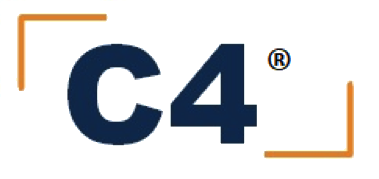 The Cargo Chief Carrier Capacity (C4) network makes it easy for any carrier using AscendTMS to see live loads, free of charge, and be able to bid on those loads in real-time.  If you would like to learn more about C4and Booking Assistant, please visit the Cargo Chief website here.
NOTE: If you are a Shipper, 3PL or Broker please click here to sign up for your free C4 account. For information on Booking Assistant and how to use, please click here.